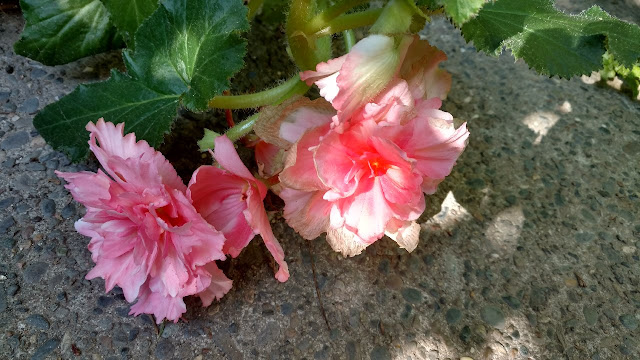 Begonias will be the stars at the show and sale this weekend at the Shepard Garden and Arts Center. (Photo: Debbie Arrington)
More than 1,000 unusual plants to be offered at Shepard Center
See beautiful (and unusual) begonias – and take some home, too – at the 70th annual Sacramento Begonia Show and Sale, Saturday and Sunday at the Shepard Garden and Arts Center.
Presented by the Joan Coulat-Sacramento Branch of the American Begonia Society, this popular show features begonias like you've never seen before. With the theme "The Art of Begonias," the event also will feature local artists painting flowers and plants to capture their beauty on canvas or paper. When finished, those paintings will be available for purchase.
Part of the draw for this event is its sale: More than 1,000 begonias will be offered, most priced at about $9. These are unusual varieties, unavailable at local nurseries. Plants for this year's sale were supplied by nationally known grower Steve's Leaves of Texas and Warren's Nursery of Los Osos, near San Luis Obispo.
Sale and show hours will be 10 a.m. to 4 p.m. both days, Sept. 8 and 9. On Sunday at 1 p.m., the society will host a "Thank You Tea" with tea and cookies for the public.
Admission is free. Shepard Center is located at 3330 McKinley Blvd., Sacramento, in McKinley Park. For details:
www.sgaac.org
.