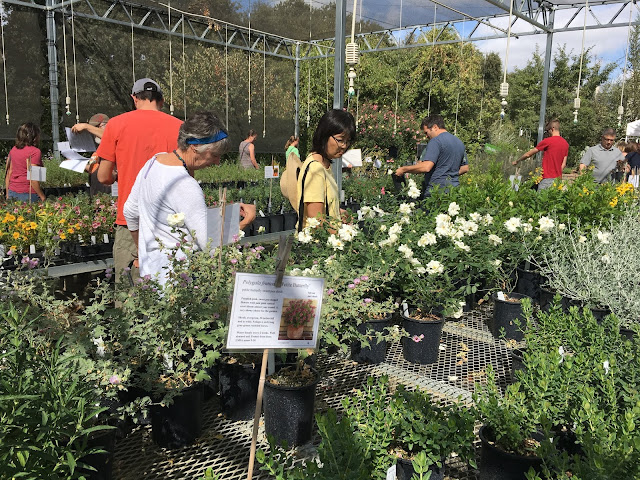 Plants priced to move will be available at the UC Davis Arboretum Nursery's sale Saturday. (Photo: Kathy Morrison)
Fall clearance sale Saturday at UC Davis Arboretum Teaching Nursery
Start November with amazing bargains on Arboretum All-Stars and much more as the UC Davis Arboretum Teaching Nursery hosts its fall clearance sale.
From 9 a.m. to 1 p.m. Saturday, Nov. 3, find all plants at least 20 percent off. Friends of the Arboretum get a 40 percent discount. Admission is free.
Located on Garrod Drive on the UC Davis campus, the nursery started the season with more than 20,000 plants in 600-plus varieties, all recommended for Sacramento area gardeners. The nursery specializes in low-water blooming plants well adapted to Central Valley and foothill landscapes.
Early November (and current weather) is ideal for transplanting many drought-tolerant perennials, shrubs and trees. This fall start helps them get established before dry months to come next summer.
What are you looking for? Here's a link to the nursery's current inventory:
https://bit.ly/2qkRlvL
More details:
http://arboretum.ucdavis.edu
Check out all the other gardening events happening around Sacramento in our
Garden Calendar
.