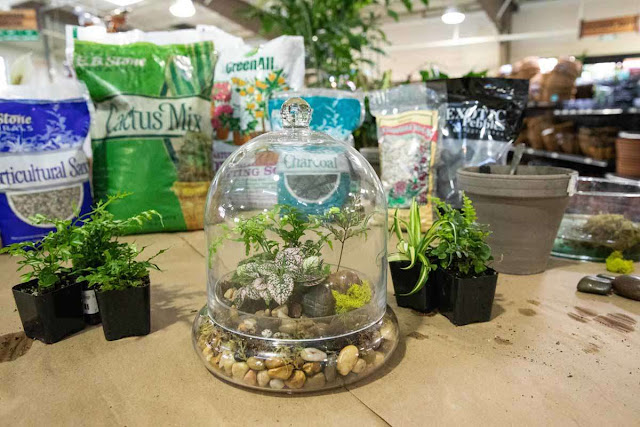 Make a cloche terrarium at one of three workshops offered by Green Acres. (Photo courtesy Green Acres)
Green Acres hosts 'Terrarium Takeover'
Need a garden break but it's too hot to be outdoors? Make your own magical miniature world – indoors.
Three Green Acres Nursery & Supply locations will host "Terrarium Takeover," a DIY workshop devoted to gardening under glass. Learn how to create your own indoor garden, using a removal cloche glass cover.
Set for 10 a.m. Aug. 24, the one-hour workshops include the terrarium, three houseplants, potting soil, decorative stone and green moss, plus expert instruction. Fee is $45 including tax.
Participating Green Acres include Elk Grove (9220 E. Stockton Blvd.), Folsom (205 Serpa Way) and Rocklin (5436 Crossings Drive). Registration is limited to 20 participants per location; sign up early.
Details and registration:
www.idiggreenacres.com
.