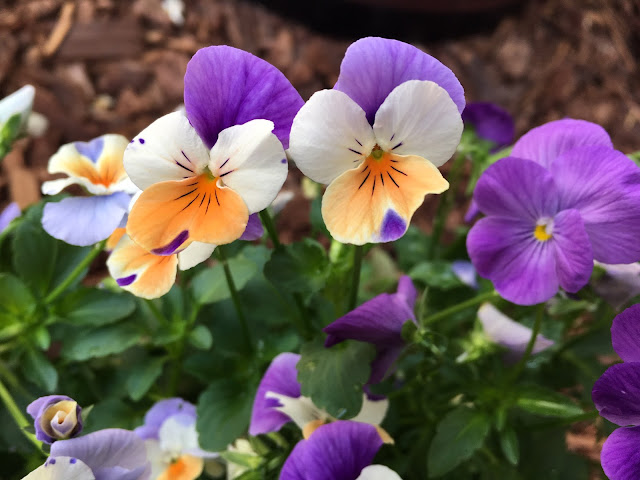 Plant violas now and they'll brighten the garden the rest of the year. (Photo: Kathy Morrison)
September starts new planting season
Get out the shovel and trowel: September starts another season in the vegetable and flower garden.
Now is the time to plant cool weather-loving plants for fall and winter. The warm soil will get these seedlings off to a fast start.
Although September can get very hot (108 degrees is the Sacramento record), the month's average high temperature is a comfortable 87 – perfect for many veggies and annuals.
While enjoying the end of your summer garden, it's time to dig into early fall's garden tasks:
* Keep harvesting tomatoes, peppers, squash, melons and eggplant.
* Compost annuals and vegetable crops that have finished producing.
* Cultivate and add compost to the soil to replenish its nutrients for fall and winter vegetables and flowers.
* Plant onions, lettuce, peas, radishes, turnips, beets, carrots, bok choy, spinach and potatoes directly into the vegetable beds.
* Transplant cabbage, broccoli, kale, Brussels sprouts and cauliflower as well as lettuce seedlings.
* Sow seeds of California poppies, clarkia and African daisies.
* Transplant cool-weather annuals such as pansies, violas, fairy primroses, calendulas, stock and snapdragons.
* Divide and replant bulbs, rhizomes and perennials.
* Fertilize deciduous fruit trees.