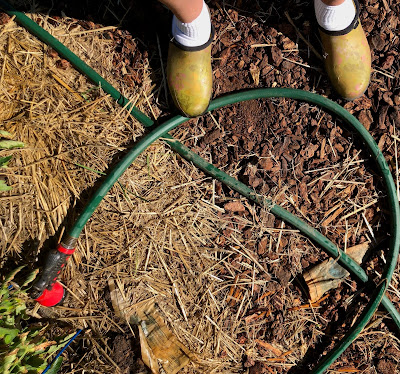 Confused about irrigation? Can't blame you. "Watering 101" at Big Oak
Nursery will cover the basics and more. (Photo: Kathy Morrison)
'Watering 101' workshop at Big Oak Nursery focuses on our climate
Irrigation can be confusing, especially with changing weather patterns and evolving landscapes.
Learn the basics and a lot more during "Watering 101," a free seminar Saturday at Big Oak Nursery in Elk Grove.
Landscape designer Roxanne Evans will discuss the importance of proper irrigation in Mediterranean climates such as ours and offer pointers on how to make sure plants are getting enough water to be their best. She'll also give advice on how to get plants established more quickly so they can survive periods of low water or drought.
Tailored to Sacramento-area water needs, this workshop starts at 10 a.m. Saturday, Sept. 21. Big Oak Nursery is located at 10071 Grant Line Road in Elk Grove.
Details:
www.bigoaknursery.com
or call 916-686-1180.