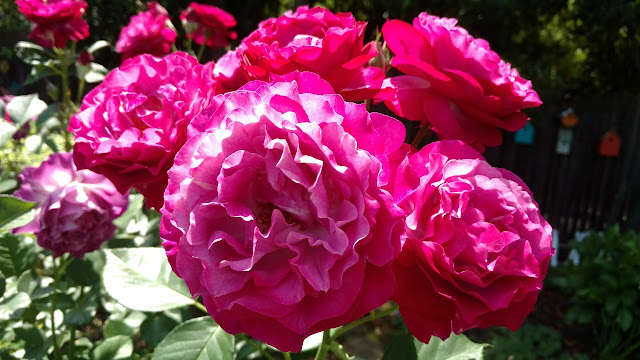 Huge rose sprays are an eye-catching highlight of this show. (Photos: Debbie Arrington)
District event features top amateur growers in West
See award-winning roses from some of the top amateur growers and exhibitors in the western states during a special rose show Saturday in Auburn.
The competition and massive display is the highlight of the Northern California-Nevada-Hawaii District conference of the American Rose Society. Auburn's Gold Country Rose Society hosts this annual event at the Auburn Holiday Inn ballroom, 120 Grass Valley Highway, Auburn. (It's next to In-N-Out Burgers.)
Admission to the judged show is free. Hours are 1 to 4 p.m. Saturday, Sept. 28.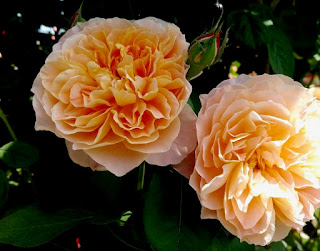 Theme for this big show: "Gold Rush Roses."
Expect to see
some spectacular blooms.
Awards will be presented in five royal courts – honoring hybrid teas, floribundas, miniature, miniflora and shrub roses -- plus 22 challenge classes.
In addition, spectacular rose arrangements and rose photography will be on display. Theme for the artistic division: "Gold Rush Roses."
Among so many experts, learn about roses including new and unusual varieties as well as how to make the most of fall bloom.
With local rose societies in three states, the NCNH District has more than 2,100 members, including almost 200 consulting rosarians. New members are always welcome.
Details:
http://www.ncnhdistrict.org/