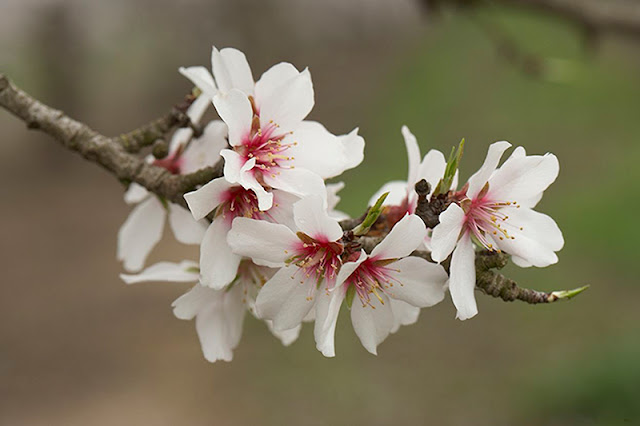 The almond trees are in bloom and the Capay Valley is gearing up for the annual Almond Festival. (Photo courtesy Almond Board of California)

Capay Valley event celebrates important regional crop
Festival season is just beginning in the region, kicking off with the Capay Valley Almond Festival on Sunday, Feb. 23.
This family-friendly festival is a tradition of more than a century in the lovely Capay Valley. It's a six-community event, spanning the western Yolo County towns of Madison, Esparto, Capay, Brooks, Guinda and Rumsey along Highway 16.
Almonds, of course, are an important crop in California -- a $2 billion industry. The blooming almond trees in Yolo County and throughout the Central Valley herald the start of the busy growing season.
The events for the 105th annual festival run from 8 a.m. to 5 p.m. and include entertainment, farm tours, craft vendors, a car show, petting zoon, carnival and pony rides, and plenty of food and drink. The bulk of the vendors will be in Esparto, but each of the communities will have exclusive offerings. Almond petal ice cream in Rumsey is just one example. Check out the detailed map from the Esparto Regional Chamber of Commerce at
this site
.
-- Kathy Morrison