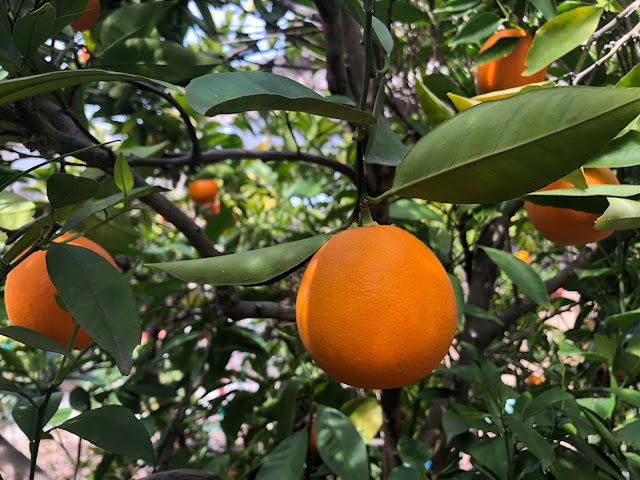 Oranges are a very satisfying backyard crop, but the trees' growth habits can be perplexing. Learn all about citrus from the UCCE Placer County master gardeners this weekend. (Photo: Kathy Morrison)
Citrus loves our climate, but successfully growing your own crop can be tricky.
Learn the secrets to success in a new online workshop, hosted by the UC Cooperative Extension Master Gardeners of Placer County.
"Growing Citrus in the Foothills" will be presented via Zoom at 10:30 a.m. Saturday, March 27. This free workshop is open to everyone with Internet access; no advance registration required.
"Placer County is the perfect place to grow your own citrus," say the master gardeners. "If the idea of picking a juicy orange off a tree in your own backyard appeals to you, you'll want to attend 'Growing Citrus in Placer County.' This workshop will describe the basics of selecting a tree, planting, irrigating, fertilizing and pruning."
Also learn about the frost tolerance and needs of different citrus varieties. (There's a reason so many mandarin growers are in Placer County.) These valuable tips are useful for citrus growing throughout the greater Sacramento region.
For links and password:
https://bit.ly/3lGb3xQ
For more details:
http://pcmg.ucanr.org/