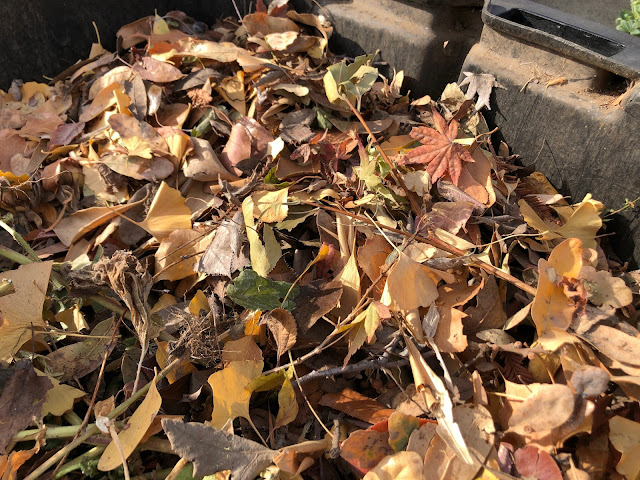 Fill up your green-waste bin first, Sacramento city residents, so the leaf piles don't take up all the parking space. (Photo:

Help your neighbors and use green-waste bins first
The biggest complaint during leaf season in Sacramento? Those street piles take up parking places.
This problem is particularly huge in neighborhoods with heavy leaf canopies, such as Midtown, Land Park, McKinley Park, College Green, River Park and Pocket/Greenhaven.
By using the weekly green-waste bins, residents can help alleviate the parking issues. Fewer piles also allow The Claw crews to complete their city rotation faster, too.
"Even in the heaviest years, if you use the container every week, it makes a huge difference," said Erin Treadwell, spokesperson for Sacramento's Recycling and Solid Waste Division.
In particular, "blow and go" landscapers tend to put everything in the street during leaf season,  Nov. 1 through Jan. 26. Talk to your landscapers and ask them to put the green waste in the container first, Treadwell advised.
"We did a can survey during heaviest days," Treadwell said. "Out of 1,000 yard waste cans on a typical route, only 200 cans were set out, but the streets were crowded with leaf piles. If only half the route had used cans, it would have made a huge difference and there would be a lot more parking."
For more on leaf season and street pile rules, got to
www.cityofsacramento.org
.