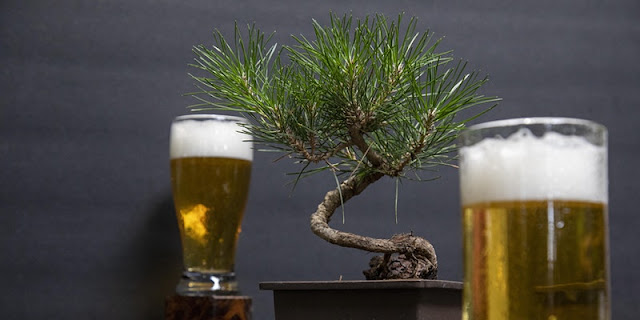 "Swig & Dig" at Exotic Plants this Friday evening. (Photo courtesy Exotic Plants)
Just in time for Father's Day, Exotic Plants – Sacramento's go-to source for houseplants – will host a special "Swig & Dig" workshop, teaching the gardening art of bonsai. While putting together their "little trees in pots," attendees will also enjoy some local craft beer and tasty snacks.
Set for 5:30 p.m. Friday, June 18, this in-person workshop will be taught by Exotic Plants founder Kifumi Keppler, who has decades of bonsai experience. She studied the art of bonsai in her native Japan and learned how to cultivate these special plants from her family. Keppler has taught bonsai at her Sacramento store since 1972.
Tickets are $100 per person and include: a Bonsai tree; a planter; decorative elements and planting material; and one beer (per adult attendee). Participants will take home their new bonsai.
Details and tickets:
https://bit.ly/35pf8PO
In addition to in-person events, Exotic Plants will continue to host free Zoom workshops this summer. Up next: "Summer Plant Care Tips" at 5:30 p.m. June 30. To get the Zoom link, sign up for Exotic Plants newsletter via its website.
Exotic Plants is located at 1525 Fulton Ave., Sacramento. For more information or directions:
www.exoticplantsltd.com
or call 916-922-4769.