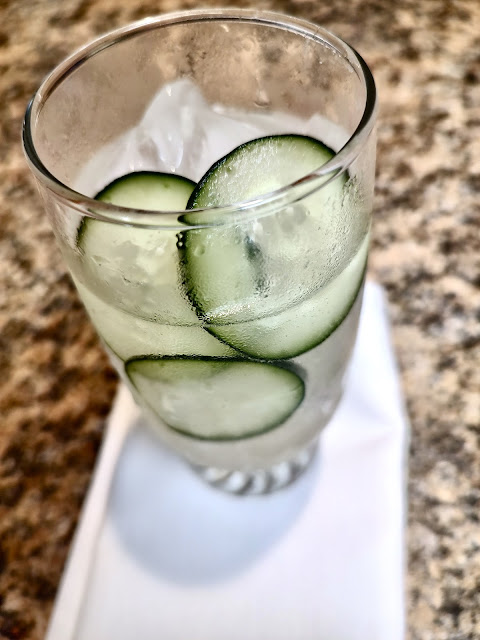 The White Linen cocktail was invented in Sacramento.
(Photos: Debbie Arrington)
Is cucumber and lemon really the taste of Sacramento? The combination is undoubtedly refreshing and fills this cocktail with both flavor and fragrance.
Debuting during Sacramento's 2008 Cocktail Week, the White Linen has been getting a lot of buzz lately. The New York Times featured it as the "signature cocktail of Sacramento." Raley's announced it will be marketing a pre-made White Linen mix.
Invented by mixologist Rene Dominguez of Ella's Dining Room and Shady Lady Saloon, the White Linen starts with dry gin. Dominguez recommends Hendrick's, which has a cucumber note to its base. Elderflower liqueur (such as St. Germain) adds hints of pear and elderberry. (Although those are French elderflowers used in St. Germain, elderberry is native to the Sierra foothills and grows well in Sacramento, so that's anther nod to its hometown.)
Cucumbers and lemon add summery bursts of flavor. Cutting up the cucumber and giving it a good long shake muddles the veggie and releases its flavor into the gin. The result is a very sophisticated, grown-up cucumber-lemonade; kind of like cucumber water with a kick.
Does it taste like Sacramento? You be the judge.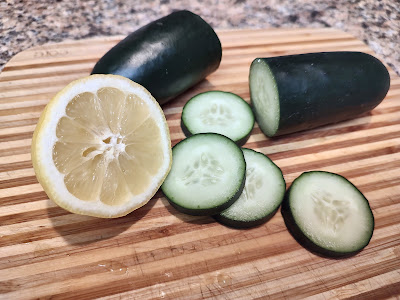 Cucumber and lemon: How refreshing!
White Linen cocktail
Makes 2 servings
Ingredients:
½ fresh cucumber
1 lemon
2 tablespoons simple syrup* or powdered sugar
3 ounces (2 jiggers) dry gin
1 ounce (2 tablespoons) elderflower liqueur
Ice
Sparkling water
Instructions:
Slice six thin slices of cucumber for garnish; set aside. Chop the remaining cucumber into 1/2-inch pieces.
Juice lemon. To the juice, add simple syrup or powdered sugar. Mix to dissolve.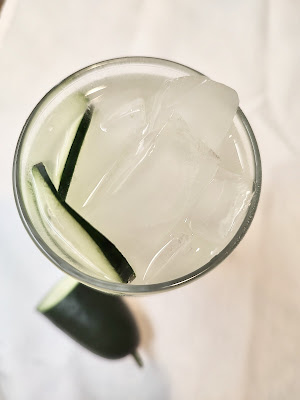 Toast midsummer with a White Linen.
Fill a cocktail shaker halfway with ice. Add the gin, elderflower liqueur, lemon mixture and chopped cucumber. Cover and shake 15 to 30 seconds.
Fill two tall glasses with ice. Pour mixture through strainer over ice, equally dividing between glasses. Add sparkling water and stir. Add reserved cucumber slices as garnish. Serve immediately.
* To make simple syrup: In a small saucepan, dissolve ½ cup sugar in ½ cup water. Bring to boil and boil 1 minute. Let cool before using. Store in refrigerator.
Easy variation: Substitute Sprite for sparkling water. Omit simple syrup or powdered sugar. Result is more citrus-y.