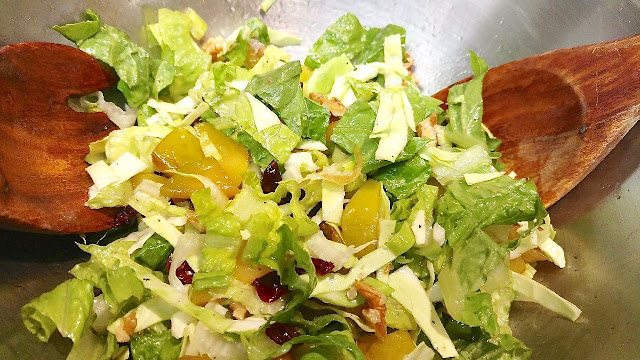 Pluots can puzzle people. Sure, they're sweet-tart and crunchy, wonderful eaten fresh out of hand.
But what can you do with them?

Thanks to hybridizer Dave Wilson Nursery, dozens of pluots and close cousins apriums and plumcots are now available. Known as interspecific plums, these mixed varieties include plums and apricots in their parentage. But how that cross turns out can be amazingly different. That gives each variety unique characteristics.

Pluots range in skin color from pale yellow-green to darkest plum purple, often with contrasting flesh. The inherent blend of apricot and plum makes a wonderful jam as well as tarts and dessert fillings.

That sweet-tart-crunchy combo also is perfect for a fresh summer salad. The variety used for this recipe was Emerald Drop, which has very pretty yellow-green skin with tangy apricot-like flesh. But any pluot or aprium or plumcot would be tasty, too.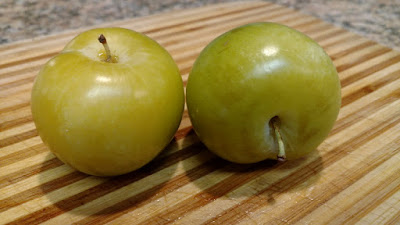 Pluot salad
Makes 3 servings

Ingredients:
3 pluots, pitted and cut into thin wedges
1/4 cup dried cranberries
1/4 cup walnuts, chopped
2 cups romaine lettuce, chopped
1/2 cup cabbage, shredded
For dressing:
2 tablespoons extra virgin olive oil
1 tablespoon red wine vinegar
1 tablespoon pear balsamic vinegar (or other fruity balsamic)
1 teaspoon sugar
1/2 teaspoon salt
1/4 teaspoon freshly ground black pepper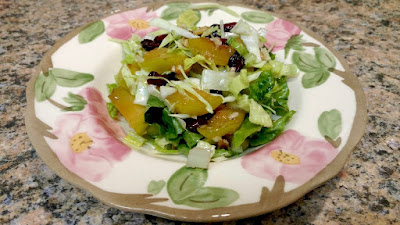 Instructions:
In a large bowl, combine pluots, dried cranberries, walnuts, lettuce and cabbage.

Make dressing. In a jar, combine all dressing ingredients. Cover and shake.
Drizzle dressing over salad ingredients and toss gently. Serve.