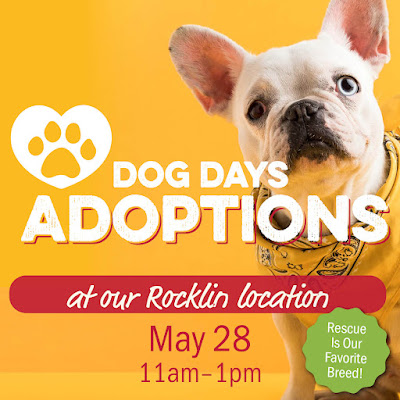 Find a new best friend -- and Green Acres pays $100 toward adoption fees
It's not quite the dog days of summer, but Green Acres Nursery & Supply is hoping to find new homes for furry friends with a special "Dog Days Adoption" event.
On Saturday, May 28, Green Acres' Rocklin store is hosting three dog rescue organizations and shelters: Placer County Animal Services, Team Bradshaw and NorCal Freedom for Paws. Meet a new four-legged companion and Green Acres will pay $100 toward the adoption fees.
From 11 a.m. to 1 p.m. Saturday, rescue dogs will be available for patrons to get to know. Green Acres is located at 5436 Crossings Drive, Rocklin. Admission is free.
Green Acres will have similar adoption events at the Elk Grove store on June 4 and the Folsom store on June 11.
Details and directions: www.idiggreenacres.com .