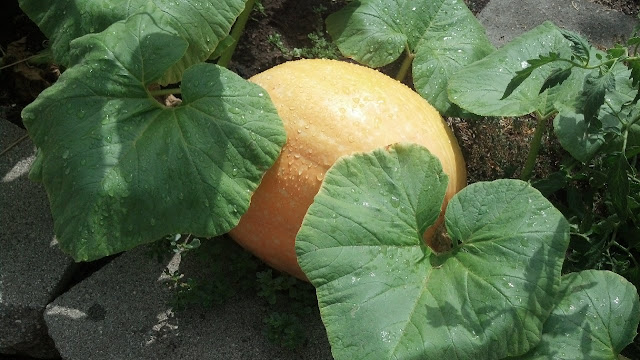 Pretty pumpkins can add interest to the home landscape.
(Photos: Debbie Arrington)


Event: See how the Fabulous Forties neighborhood grows food during the East Sacramento Edible Gardens Tour
Growing food can fit into any landscape -- and look beautiful doing it. That's the message behind the annual East Sacramento Edible Gardens Tour, hosted by Soroptimist of Sacramento.
Set for 10 a.m. to 4 p.m. Saturday, Sept. 8, the tour features six gardens packed with vegetables, fruit and herbs (and plenty of flowers, too). Among the featured stops are homes in the Fabulous Forties, known more for manicured lawns and big trees than backyard harvests. Working around shade in often compact spaces, these Sacramento gardeners found inventive ways to grow at least some of their own food, yet still maintain the look of more traditional ornamental landscapes.
See how they did it, plus get expert advice from UC Cooperative Extension master gardeners, too. They'll be on hand to answer questions, identify plants and offer advice on how to incorporate more edibles into typical Sacramento area landscapes.
Adding to the ambience will be members of the Sacramento Symphonic Winds, providing music to go with the gardens.
Tickets are $20 in advance, $25 on tour day at the first garden, 1308 43rd St., Sacramento. (Here's the direct link for advance purchase:
https://co.clickandpledge.com/sp/d1/default.aspx?wid=69721
) Children age 12 and under will be admitted free. Proceeds benefit Soroptimist programs in Sacramento to improve the lives of women and girls. For more information:
www.soroptimistsacramento.com
.