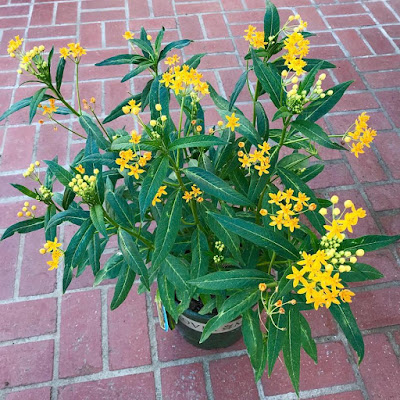 Milkweed is a must-have for monarch butterflies. (Photo: Cheryl Rose)
UC Davis Arboretum hosts sale Saturday
Want more bees and butterflies? Find plants beneficial insects can't resist at the UC Davis Arboretum's public plant sale.
From 9 a.m. to 1 p.m. Saturday, April 27, the Arboretum Teaching Nursery will open its gates to customers; no membership necessary.
This spring, the arboretum plant sales focus on low-water, flowering plants that support beneficial insects such as bees and butterflies. Find an outstanding selection of pollinator favorites including many Arboretum All-Stars and California natives.
The nursery is located on Garrod Drive near the university's veterinary hospital. A list of plants is available online. Details:
http://arboretum.ucdavis.edu
.