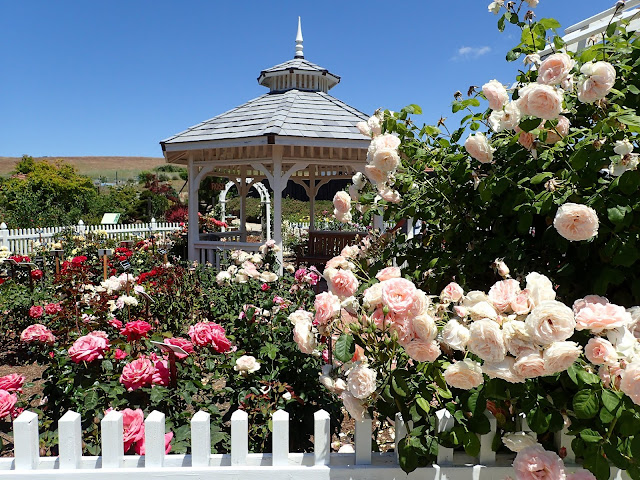 The rose garden is one of 16 sites at the Sherwood Demonstration Garden. (Photo courtesy UCCE Master Gardeners of El Dorado County)
Master gardeners' site, Sacramento cemetery offer free events Saturday
Did you miss all the great garden tours in May? Never fear, there are others coming up this weekend. Best of all, they're free.
First up is the new monthly tour of the Sherwood Demonstration Garden, which is a production of El Dorado County's UCCE master gardeners at the Placerville-based El Dorado Center of Folsom Lake College, 6699 Campus Drive.
The tour starts promptly at 9 a.m. Saturday, June 1, is one hour long and is open to individuals and small groups. No reservations are required and no fee is charged, though the $2 college parking fee applies. (Exact change is required.) No dogs are allowed in the garden.
A master gardener will lead the group through the 16 individual demonstration gardens that showcase the growing conditions and microclimates of western El Dorado County. The plants all are sustainably grown for the gardens, which range from a shade garden to a children's garden, from a rose garden to a rock garden. An orchard, a marsh and a native plants garden also are part of the site.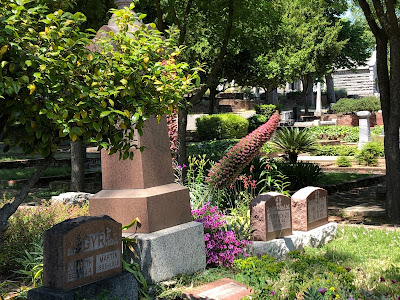 The Historic City Cemetery will be the site of some old-time base ball talk
on Saturday. (Photo: Kathy Morrison)
For more information on the tour and directions, go to
mgeldorado.ucanr.edu/Demonstration Garden
.
Meanwhile, at the Historic City Cemetery, a 10 a.m. Saturday tour will lead visitors back into the heyday of early Sacramento baseball. (The minor-league Solons played right across the street from the cemetery, at Edmonds Field, now site of a Target store.)
Special guests for the tour will be Alan O'Connor, author of "Gold on the Diamond: Sacramento's Great Baseball Players, 1876-1976," and members of Central Valley Vintage Base Ball (it was two words back then) who will showcase the differences of 1864 base ball. It should be a beautiful day to learn about early Sacramento, the cemetery and explore its gardens.
Visitors for the tour should meet at the cemetery's main gate, 1000 Broadway, Sacramento. Wearing comfortable shoes is advised. Street parking is available. No registration is required. For more information, see
www.historicoldcitycemetery.org