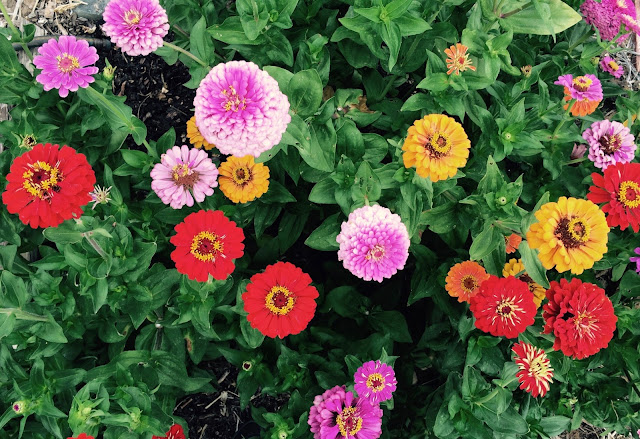 Add some zinnias to your summer garden for splashes of color. They're great cutting flowers. too. (Photos: Kathy Morrison)

Get ready for July and summer heat
Sacramento has a reputation for blazing hot summers, but July is traditionally warm, not stifling. High temperatures average 92 degrees with overnight lows just below 60.
This first week of July fits that pattern with typical temperatures and warm, dry days. In other words, it's perfect for summer gardening.
* Keep your vegetable garden watered, mulched and weeded. Water before 8 a.m. to reduce the chance of fungal infection and to conserve moisture.
* After watering, fertilize vegetables and blooming annuals, perennials and shrubs to give them a boost. Feeding flowering plants every other week will extend their bloom.
* Put your tomatoes on a schedule. Give tomatoes a deep watering two to three times a week. Harvest vegetables promptly to encourage plants to produce more.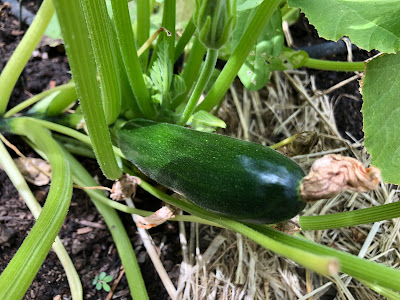 This zucchini should be picked today or tomorrow. Six to 8 inches tends to be
optimum size, but some gardeners like the monster ones.
* Squash especially tends to grow rapidly in July weather. Keep an eye on zucchini. The big ones sometimes hide.
* Pinch back chrysanthemums for bushy plants and more flowers in September.
* Remove spent flowers from roses, daylilies and other bloomers.
* It's not too late to add a splash of color. Plant petunias, snapdragons, zinnias and marigolds.
* From seed, plant corn, pumpkins, radishes, winter squash and sunflowers.