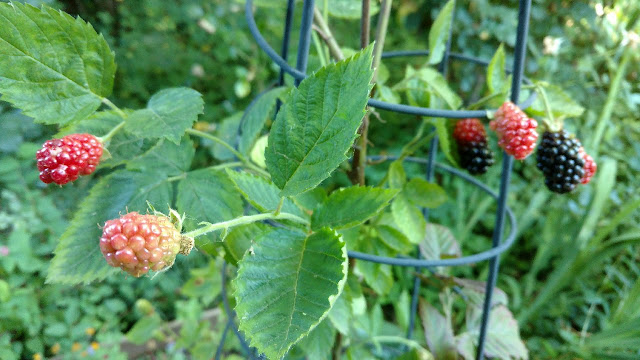 Harvest blackberries as they ripen. Check daily. (Photos: Debbie Arrington)
Enjoy some totally normal July days, watch your crops
This coming week will be just about as normal as it gets for July in Sacramento.

After a weekend spike in temperature to open the State Fair, highs will be back in the low 90s Monday through Friday, and likely into next weekend, too.

According to the National Weather Service, the average high for July is 92 degrees. Expect to see 91 or 92 at least three days this week, probably more.

What that means: It's perfect tomato weather. They'll ripen rapidly. So will squash, berries and stone fruit.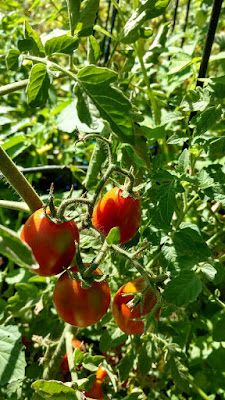 Tomatoes love this weather and
will ripen rapidly now.
*Harvest frequently; that encourages several varieties of tomatoes, squash, beans and peppers to bear more.
* Cut back berry canes after harvest. Remove the canes that bore fruit to encourage new growth.


* Keep your vegetable garden watered, mulched and weeded. Water before 8 a.m. to reduce the chance of fungal infection and to conserve moisture.


* Water, then fertilize vegetables and blooming annuals, perennials and shrubs to give them a boost. Bone meal or other high-phosphate fertilizers stimulate more blooms and fruiting.


* Pinch back chrysanthemums for bushy plants and more flowers in September.


* Remove spent flowers from roses, daylilies and other shrubs or perennials as they finish flowering.


* Pinch off blooms from basil so the plant will grow more leaves.


* Cut back lavender after flowering to promote a second bloom.


* From seed, plant corn, beans, pumpkins, radishes, winter squash and sunflowers.