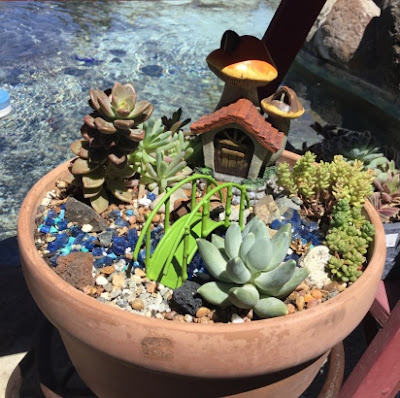 Create a miniature garden at a workshop Saturday at The Secret Garden.
(Photo courtesy The Secret Garden)
The Secret Garden shows how to create mini wonderlands
No room for a big garden? Create a mini-garden instead.
Learn how to turn a container into your own little wonderland during an upcoming workshop, "Miniature Gardening Mania," at The Secret Garden in Elk Grove.
Set for 10:30 a.m. Saturday, Aug. 17, this hands-on course covers the basics of container gardening with an eye towards creating small dioramas or garden scenes.
"(Learn) everything you need to know to create adorable miniature gardens," says The Secret Garden on its website. "We'll be covering such tips as compatibility of plants, using pots with drainage and pots without, how to integrate moisture-loving plants with succulents successfully, and more."
These tips will come in handy not only for this project, but any container gardening.
Course fee is $20 and includes instruction, soil and amendments. Plants and container are extra, but participants will be able to choose from hundreds of possibilities from The Secret Garden's selection at a 15 percent discount.
Space will be limited. Call
916-682-6839
to register. Or register online at
https://squareup.com/store/the-secret-garden-2/item/miniature-gardening-mania
The Secret Garden is at 8450 W. Stockton Blvd., Elk Grove.
Details:
www.secretgarden-online.com