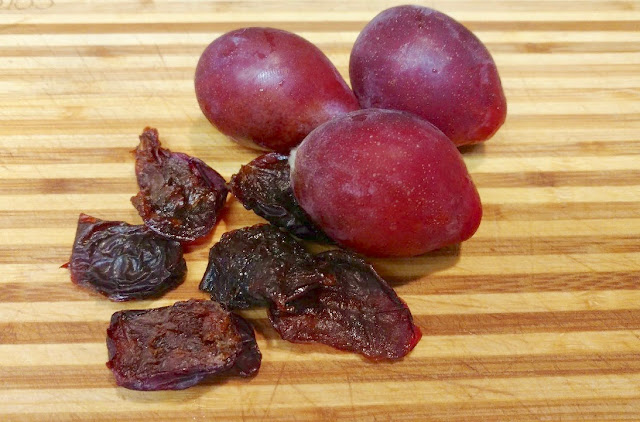 Call them dried plums or prunes; either way, they're delicious – especially when made with fresh French or Italian plums.

These elongated "sugar plums" flourish in the greater Sacramento area. In the last weeks of summer and early fall, they're readily available in farmers markets – or, if you're lucky, in your own backyard.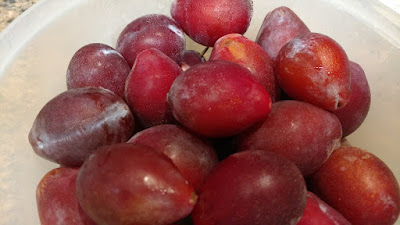 French and Italian plums grow well in the Sacramento region.
Due to their high sugar content, these sweet ovals make good preserves, wine and brandy as well as fantastic prunes or dried plums. Freestone, these varieties let their pits pop out with little fuss.

Dried at home, these plums are soft and pliable. In a dehydrator, French or Italian plum halves takes about 24 hours to dry to perfection. Store the dried plums in the freezer; they'll keep for at least a year.

What to do with those dried plums? Any recipe that calls for prunes, of course.

For September snacking, try this recipe for California prune bars, a variation of old-fashioned date bars. This recipe is adapted from a 1970 classic, "The California Cookbook" by former Los Angeles Times food editor Jeanne Voltz.

California prune bars
Makes 18 bars

Ingredients:
1 cup California prunes, pitted and coarsely chopped

1 ½ cups sifted flour
2 teaspoons baking powder
½ teaspoon nutmeg
1/8 teaspoon cloves
½ teaspoon salt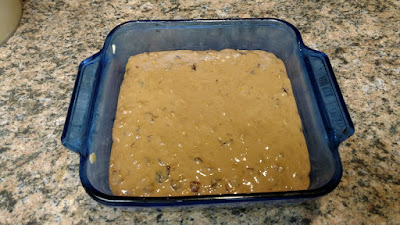 ½ cup (1 cube) butter
1 ½ cups brown sugar, packed

2 eggs

1 teaspoon vanilla

½ cup chopped walnuts

2 teaspoons grated lemon peel

Butter and flour for dish
Instructions
:
Preheat oven to 350 degrees F. Butter a 9-inch square baking dish or pan.
Chop prunes coarsely. Set aside. Sift together flour, baking powder, nutmeg, cloves and salt. Set aside.
In a large and heavy saucepan over medium heat, heat butter until melted and just bubbly. Stir in brown sugar and remove from heat. Let this mixture cool to lukewarm. Beat in eggs one at a time. Stir in vanilla.
Mix in sifted dry ingredients, chopped prunes, nuts and lemon peel.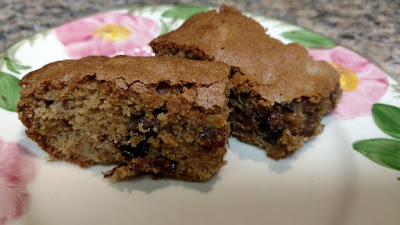 Spread batter into prepared baking dish. Bake at 350 degrees for 30 minutes or until top is lightly browned and springs back when lightly touched.
Let cool in dish. Cut into 3-by-1½-inch bars.