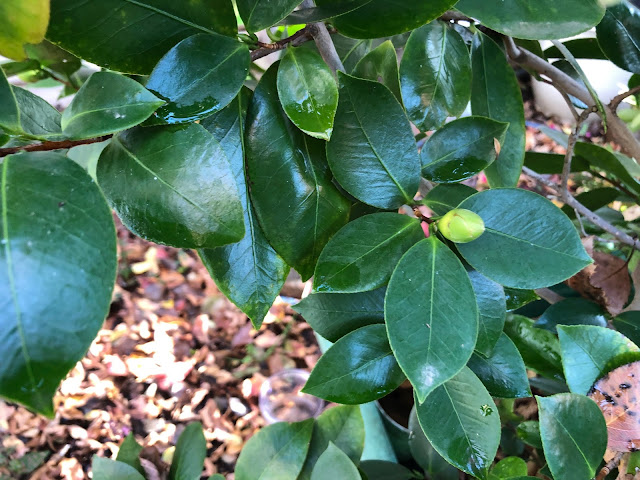 Camellias are forming buds and likely could used a dose of chelated iron. (Photos: Kathy Morrison)

Weather about to change for the wetter
Some rain may finally be on the way.
According to the National Weather Service, Sacramento can expect at least some showers late Tuesday and Wednesday, with perhaps a soggy Thanksgiving, too.
That moisture is something to be thankful for; it will mark Sacramento's first measurable precipitation of this current rain season. Our normal rain total for November averages about 2 inches.
Sacramento has received only .12 inches since May; all of that came during two days in September. Such dry conditions hinted at possible drought conditions to come. (We'll worry about that later.)
Use these dry days to get ready for rain. Rake leaves away from storm drains. Make sure gutters are clear.
Then, tackle these other November gardening suggestions:
* It's not too late to plant shrubs, trees and several perennials. Deep-water these transplants before the rain comes.
* Save dry stalks and seedpods from poppies and coneflowers for fall bouquets and holiday decorating.
* Give your azaleas, gardenias and camellias a boost with chelated iron.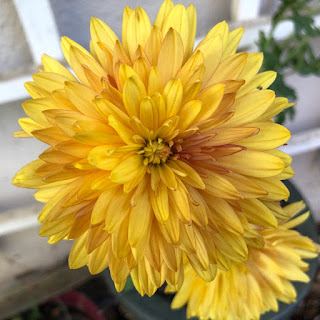 Trim chrysanthemums after they're done blooming.
* After they bloom, chrysanthemums should be trimmed to 6 to 8 inches above the ground. If in pots, keep the mums in their containers until next spring. Then, they can be planted in the ground, if desired, or repotted.
* Prune non-flowering trees and shrubs while dormant.
* Plant daffodils, crocuses, hyacinths, tulips, anemones and scillas and other spring bulbs. Don't forget the ones chilling in the refrigerator.
* This is also a good time to seed wildflowers and plant such spring bloomers as sweet pea, sweet alyssum and bachelor buttons.
* Plant lettuce, cabbage, broccoli, peas, garlic, onions and other winter favorites.