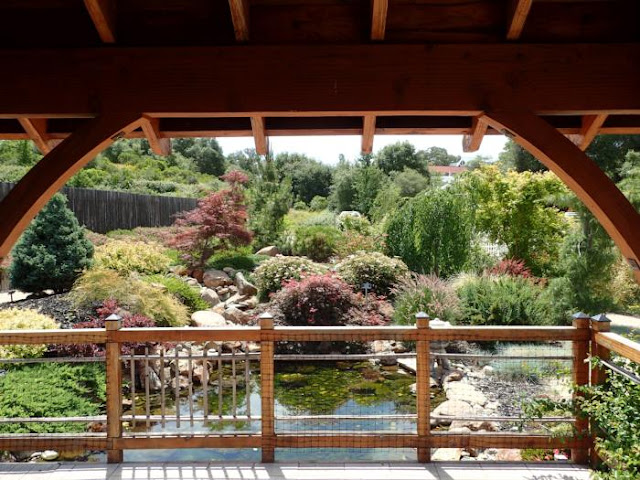 The Japanese garden is one of the showpieces of the Sherwood Demonstration Garden in Placerville. (Photo courtesy
Master Gardeners of El Dorado County)
Tour gardens, safely view the sun or catch the buzz on birds and bugs
The weather should be lovely for events this weekend, and there are some terrific ones for gardeners and their families.
In Placerville on Saturday, Feb. 1, the UCCE Master Gardeners of El Dorado open their Sherwood Demonstration Garden for a free public tour. The Sherwood garden, at the El Dorado Center of Folsom Lake College, has 16 individual demonstration gardens, including a butterfly garden, an orchard, a rock garden and a children's garden.  The tour starts promptly at 9 a.m.
Anyone who takes the tour may wish to stick around for safe solar viewing through the telescopes at the Community Observatory, which is next to the Sherwood garden. The telescopes will be available from 10 a.m. to noon. Admission is free.
Parking is $2 seven days a week at the El Dorado Center, 6699 Campus Drive in Placerville. Exact change is required. No dogs are allowed. For more information on the garden and the El Dorado County master gardener programs, go to
mgeldorado.ucanr.edu
.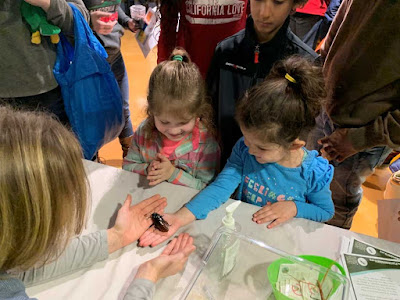 Kids can meet creepy-crawlies and more at the "Bird and Bug Bonanza"
on Saturday in Roseville. (Photo courtesy City of Roseville)
In Roseville, meanwhile, the Placer County master gardeners will join the City of Roseville in presenting "Bird and Bug Bonanza" from 10 a.m. to 2 p.m. Other experts on hand will be from the Bohart Museum of Entomology, Gold Country Wildlife Rescue, California Master Beekeepers, Placer Mosquito and Vector Control District, the Department of Pesticide Regulation and the City of Roseville Stormwater Program.
The free event will include games and activities for the whole family, all part of getting up close and personal with birds and insects, including important pollinators. As a special offering, for a $10 materials fee, participants can build a birdhouse for backyard birds (while supplies last).
"Bird and Bug Bonanza" will be held at the Roseville Utility Exploration Center, 1501 Pleasant Grove Blvd., Roseville. Go to
roseville.ca.us
for other events on the 2020 calendar.
For information on the Placer County master gardener programs, visit
http://pcmg.ucanr.org/
.
-- Kathy Morrison