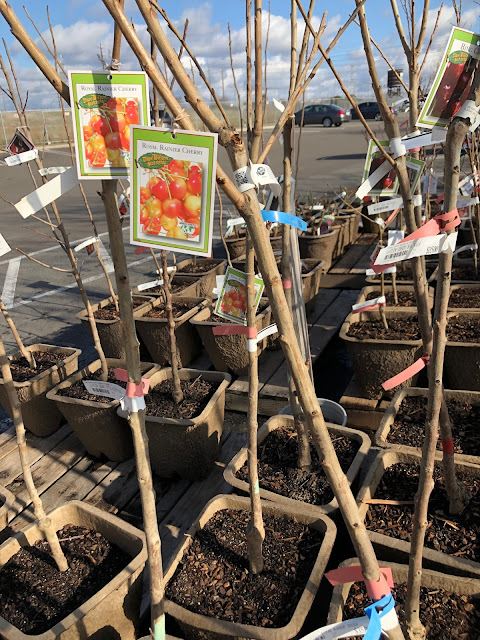 Ready-to-plant fruit trees sit in the parking lot of Green Acres' Roseville
location this past January. The local nursery chain is working with the city
of Roseville to purchase land for a larger site. (Photo: Kathy Morrison)
City property includes almost 7 acres off Washington Boulevard
Green Acres Nursery & Supply is capping off a very busy 2020 with more big plans.
According to the Sacramento Business Journal, the family-owned nursery chain is working with the City of Roseville to purchase almost 7 acres of city-owned land to build a new nursery and garden center.
On the Dec. 2 agenda for the Roseville City Council, the purchase agreement involves a site on Galilee Road at the corner of Washington Boulevard and Industrial Avenue. The site is next to the Roseville DMV and across Washington Boulevard from Buljan Middle School.
According to the agenda item, Green Acres will pay $1.6 million for the land, and will build a 30,000-square-foot building with 23,000 square feet of retail space. In addition, the plans call for an 18,000-square-foot greenhouse, a large outdoor display area and 250 parking spaces.
Green Acres currently has a nursery in Roseville on Galleria Boulevard, but that site is leased. According to SBJ, Green Acres has another five years on that lease. However, that site is being considered for redevelopment as part of a retail and restaurant complex by its owner.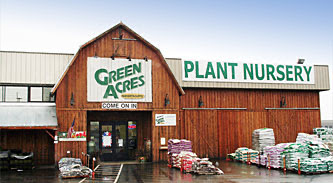 The current Green Acres Nursery in Roseville is on a leased
site that is being considered for redevelopment. (Photo courtesy
Green Acres Nursery & Supply)
The new site would be custom-built for Green Acres' needs as a nursery, garden and outdoor living center as well as offer more parking.
Riding a current boom in gardening interest, Green Acres recently announced its expansion to six nurseries with
a new nursery to open in Citrus Heights
on San Juan Avenue in spring 2021. Green Acres also
purchased Eisley Nursery
in Auburn.
— Debbie Arrington