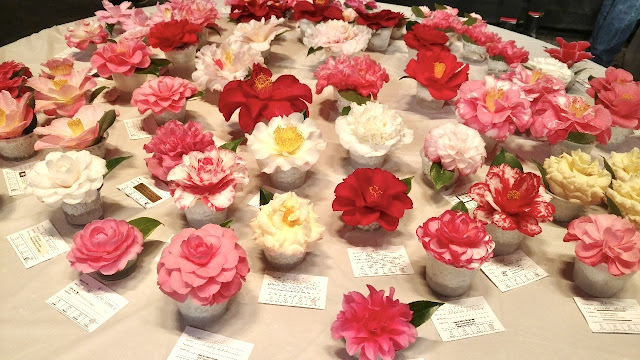 These camellia entries were all from the 2020 Camellia Show, the last big floral event in the region before the first COVID-19 lockdown. (Photo: Debbie Arrington)
COVID-19 claimed another victim: The 2021 Sacramento Camellia Show.
Annually the nation's largest show of its kind, the Sacramento Camellia Show is usually held on the first weekend in March. But pandemic restrictions and concerns about patrons' health tabled this year's event, which would have been the 97th annul show.
"No official show this year," said Julie Vierra, president of the Camellia Society of Sacramento. "We are in the same boat (as other clubs who have cancelled events)."
Held just before the first COVID lockdowns, the 2020 Camellia Show filled the Elks Lodge on Riverside Boulevard with hundreds of fresh blooms. It was the last major floral event before pandemic restrictions brought many local clubs grinding to a halt.
Like other garden clubs, the Camellia Society put its monthly meetings on hold, too.
"We keep everyone updated in our monthly newsletters," Vierra said.
The club had been planning on a 2021 show, including the creation of commemorative buttons and magnets as well as ordering plants to sell. The group now has lots of 2021 buttons and magnets as well as dozens of healthy camellia bushes in need of buyers.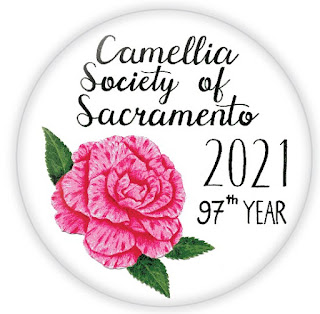 Plants and the collectible buttons have long been major fundraisers for the Camellia Society, Sacramento's oldest garden club. Instead of at the show, these items are being sold by club members. Persons interested in buying buttons or magnets ($1.50 each) should contact Vierra directly at 916-371-2174.
To buy plants, check out the club's
December 2020 newsletter
, also posted on the club's website. The newsletter contains variety descriptions. Then contact Bill Kitagawa, plant chairman, at 916-591-5654 or
nriver_99@yahoo.com
.
As for the camellias, Sacramento can still enjoy its signature flower.
"My camellias are gorgeous and blooming early!" Vierra said. "I'm almost in full bloom! I've been posting on Facebook and telling other members to post, too."
While there's no show this year, Vierra encourages camellia lovers to share their blooms, both virtually and in person. She has given bouquets to friends and favorite businesses.
For more details and links:
https://camelliasocietyofsacramento.org/
.