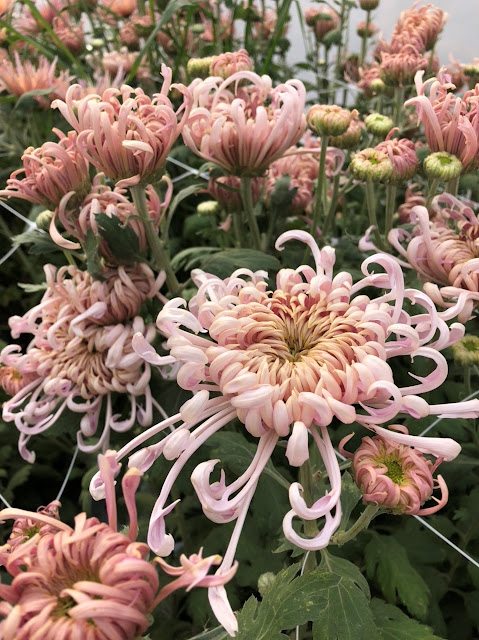 These Spider mum beauties are the Satin Ribbon variety. Find unusual mums
for sale Saturday at the Sacramento Chrysanthemum Society event. (Photos
courtesy Sharon Peterson)
Sacramento Chrysanthemum Society hosts annual plant sale
It may only be early May, but it's time to think about fall flowers – specifically mums!
What better place to stock up on chrysanthemums than the annual plant sale hosted by the Sacramento Chrysanthemum Society?
From 9 a.m. to 4 p.m. Saturday, May 8, find hundreds of rooted cuttings in dozens of hard-to-find varieties. The young plants will pack the Shepard Garden and Arts Center, but there will be lots of room for shoppers to spread out. Patrons are asked to observe COVID protocols; wear a face mask and stay socially distanced.
Planted now, these rooted cuttings will bloom in fall. As perennials, mums can come back year after year.
These young plants have been tenderly nurtured by local growers and should thrive in Sacramento area gardens. The society's sale features varieties in every mum class, from the gigantic Irregular Incurves and cute Pompons to the feathery Quills and delicate Spiders. Colors range from purest white to darkest red, bronze or purple.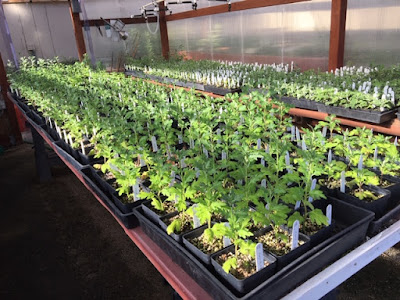 These mums just about ready to be sold Saturday.
Need advice? Experts will be on hand to help with selection. Questions in advance can be emailed to Sharon Peterson at Sharon@petersondev.com.
Shepard Center is located at 3330 McKinley Blvd., Sacramento, in McKinley Park. Admission and parking are free.
Details: www.sgaac.org .