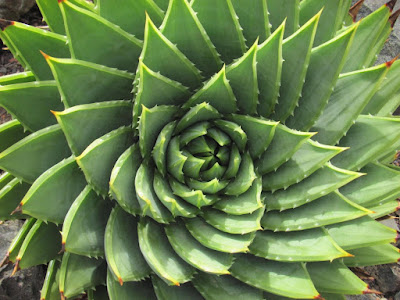 Succulents have their own special beauty. (Photo
by L. Meyerpeter, courtesy UCCE Placer County
master gardeners)
Succulents are still the hottest thing growing in the garden world. Any gardener who feels they are late to the party might want to join a free online class offered this Saturday, June 12,  by the UCCE Placer County master gardeners.
The class starts at 10:30 a.m. and is divided into two parts:
1) Welcome to the Splendid World of Succulents.
2) How to Propagate Succulents.
The link to the class and passcode is at this page ; no registration is required.
There also are links to several handouts on the page -- valuable information especially if you come in late or have to miss the class entirely.
Check out the Placer County master gardeners' newsletter here on page 3 for more on propagating succulents.
The Placer County master gardeners have a wealth of gardening information on their website, http://pcmg.ucanr.org/
Scheduled at the end of the month: a free Zoom workshop on California native plants for habitat gardening, 10:30 a.m. Saturday, June 26.
-- Kathy Morrison