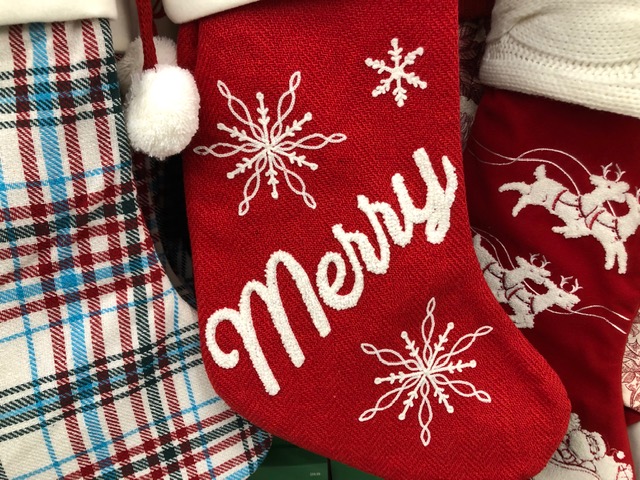 Stockings and small gifts to put in them for children will be collected during The Secret Garden's Holiday Joy Drive now through Dec. 17. (Photo: Kathy Morrison)
It's the little things that make the holidays special. The Secret Garden is gathering lots of those little things as part of its annual "Holiday Joy Drive."
Now through Dec. 17, the Elk Grove garden store will collect donations for the Wellspring Women's Center. Located in Sacramento's Oak Park neighborhood, the center serves nearly 200 women and children every week.
Owned by the Kahl family, The Secret Garden has made its Holiday Joy Drive an annual tradition.
"This year, we are collecting donations to benefit Wellspring Women's Center in Sacramento," the Kahl family posted on The Secret Garden's website. "They provide meals and essential services for vulnerable women and children in our community."
In particular, the Joy Drive seeks little things.
"They are in need of stocking stuffers for children staying at the shelter as well as essential items for their Safety Net Program," says the post. "Let's spread some holiday joy to those in need!"
Patrons can view the center's wish list for suggested donation items at https://www.wellspringwomen.org/holiday-giving .
Open 10 a.m. to 5 pm. daily, The Secret Garden is located at 8450 W. Stockton Blvd., Sacramento. Phone: 916-682-6839.
Details and directions: https://www.secretgarden-online.com/ .