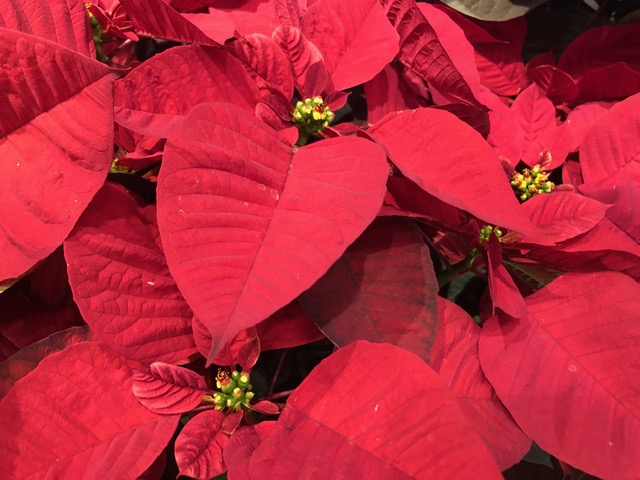 Poinsettias prefer warm, sunny spots. Don't forget to water them thoroughly after you bring them home and regularly afterwards. (Photo: Kathy Morrison)
"Keep your umbrellas handy" – how long has it been since you read that phrase?
But that's the advice ahead of what could (finally) be a soggy week in Sacramento.
According to the National Weather Service, expect "unsettled weather next week," starting with light showers in northern California on Monday and Tuesday. Sacramento will see a better chance of widespread rain Thursday and Friday. Late week mountain snow is possible.
But the weather service added this disclaimer: "Medium forecast confidence."
Similar weather systems have flirted with Northern California this season only to bend north. Drenched by atmospheric rivers, Seattle recorded its wettest November in history with some suburbs recording more than 14 inches.
Meanwhile, California has been extremely dry. Los Angeles saw its first rainless November in more than 30 years. Sacramento's November rain total (0.72 inches) was about 40% of average.
What's average for December? Historically, 3.25 inches.
Rain or no rain, patchy ground fog will continue, says the weather service. That will keep high temperatures just about normal for early December: 58 to 62 degrees. Overnight lows will stay relatively warm in the mid 40s.
Make the most of dry days in your garden:
* Prune non-flowering trees and shrubs while they're dormant.
* Brighten the holidays with winter bloomers such as calendulas, Iceland poppies, pansies and primroses.
* Keep poinsettias in a sunny, warm location. Water thoroughly.
* Rake and remove dead leaves and stems from dormant perennials.
* Remember to water, especially seedlings, new transplants and potted plants.
* Plant garlic and onions.
* Plant one last round of spring bulbs. Get the tulips out of the refrigerator.
* Bare-root season begins. Plant bare-root roses, berries, kiwifruit, grapes, artichokes, horseradish and rhubarb.