It's official: Green Acres' Roseville store has moved!
In time for holiday shopping and cool-season gardening, Green Acres Nursery & Supply opened its new Roseville location at 7300 Galilee Road and shut the doors on its longtime Galleria Boulevard nursery.
After welcoming a few customers Thursday, staff opened today (Friday, Nov. 18) for their first full day of business at the new garden store and nursery. They expect a crowd this weekend for what will be a "soft opening."
Thursday also was the final day of business for the old Roseville store, opened by Green Acres in 2003. A former transfer station, that store always had a shortage of parking and overall space. The first of Green Acres' seven stores, the Galleria location was outgrown by the Sacramento-based family-owned company.
The Roseville move has been years in the making. Finally, on Nov. 2 the movers relocated Green Acres' iconic water tower to the new nursery. Plants and other merchandise followed. Now the new store is ready to welcome the public.
"Our team at Green Acres Nursery & Supply is eternally grateful for the support of the Roseville community," says Green Acres spokesperson Tami Kint. "When we set roots in Roseville, we had no idea what was to come. We're still adding the finishing touches and we are very excited to offer our Roseville community the best of what we have to offer."
A "grand opening" is expected in Spring 2023 in time for the company's 20th anniversary.
Meanwhile, check out the new Roseville nursery in person or online. Green Acres posted video and photos on its Facebook page: https://www.facebook.com/idiggreenacres.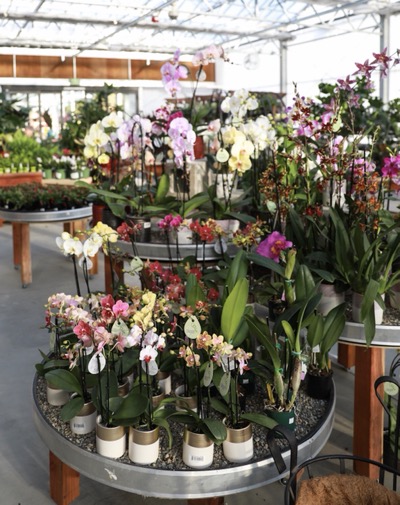 Among the highlights of the new Roseville Green Acres:
– A 14,000-square-foot greenhouse for annuals and perennials.
– A 5,600-square-foot greenhouse for houseplants.
– Nearly 7,000 square feet for shade plants in a lathhouse.
– Expanded indoor space with 21,000 square feet for irrigation, landscape supplies, décor and more.
– An outdoor living department with patio furniture, grills and accessories.
– Acres of outdoor space for trees and shrubs.
– Plus more parking.
Hours are 7 a.m. to 6 p.m. Monday through Saturday, 8 a.m. to 6 p.m. Sunday.
For details: iDigGreenAcres.com.