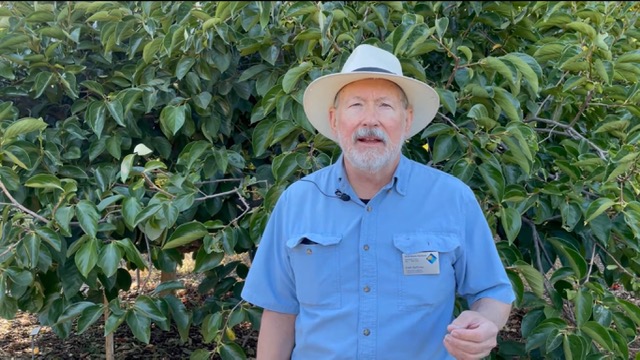 Fred Hoffman talks about year-round gardening in a new Harvest Day 2021 video. (Screenshots from YouTube)
Harvest Day 2021 already is underway! The Sacramento County UCCE master gardeners' annual celebration is virtual again this year, on Aug. 7, but the three keynote speeches are already available for viewing on the master gardeners' YouTube channel .
-- "Farmer Fred" Hoffman, podcast host and lifetime master gardener, talks about "Gardening Year Round," focusing especially on growing cool-season vegetables that can be started from seed soon. Check out the nifty "damp chopstick" method of planting tiny carrot or radish seeds.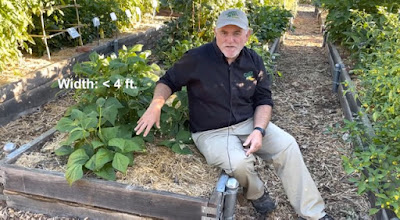 Greg Gayton offers recommendations for building raised beds.



-- Greg Gayton, California Certified Nursery Professional from Green Acres Nursery & Supply, answers
"Why Choose Raised Beds?"
as well as offering the how. He has excellent recommendations for raised bed materials, size and spacing.
-- Master gardener Bill Krycia is "Jazzed About Citrus" and wants everyone to be. He explains rootstock suckers, site selection and winterizing, among other citrus-specific issues.
If you watch these videos now, you'll be all prepared for the live Q&A sessions to be aired on Harvest Day itself, Aug. 7. Here's the schedule:
8:30 - 9 a.m.  - Fred Hoffman
9:10 - 9:40 a.m. - Greg Gayton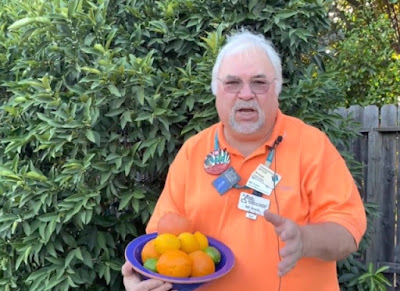 Bill Krycia explains some of the mysteries of citrus growing.



9:50 - 10:20 a.m. - Bill Krycia
Register for the live events and webinars at the Harvest Day page of the Sacramento County master gardeners' website. The page also has links to last year's videos.
The three webinars planned for this year are:
-- 10:30 - 11:10 a.m., "Unusual Edibles in the Central Valley," Quentyn Young, Master Gardener and Manager, Fair Oaks Boulevard Nursery.
-- 11:20 a.m.- noon, "Tips for Houseplant Selection and Care," Lori Ann Asmus, Master Gardener and Owner, The Emerald City Interior Landscaping.
-- 12-10 - 12:50 p.m., "Growing Bearded Irises in the Home Garden," Ruth Ostroff, Master Gardener, Sacramento Iris Society.
-- Kathy Morrison