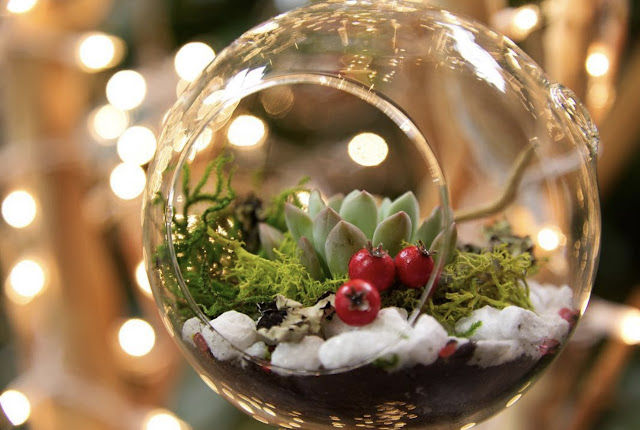 Make a mini-terrarium in an Exotic Plants workshop Dec. 18. (Photo courtesy Exotic Plants)
Here's a gift that will grow on you – or the gardener on your list. Reservations are now open for a mini-terrarium workshop at Exotic Plants, Sacramento's go-to indoor gardening store.
Set for 1 p.m. Saturday, Dec. 18, this hands-on, in-person workshop lets you create a hang-able mini-terrarium that doubles as holiday decoration. This plant-filled globe also feels at home in a window year round.
Sign up now; space is limited. Two sizes of mini-terrariums are available with the workshop priced accordingly: Medium ($35) and large ($45). Fee includes instruction, mini-terrarium, materials and plants.
Exotic Plants is located at 1525 Fulton Ave., Sacramento.
Register at: https://www.eventbrite.com/e/live-ornament-workshop-tickets-217231684817
Questions? Visit www.exoticplantsltd.com , call 916-922-4769 or email exoticplantsltd@gmail.net .