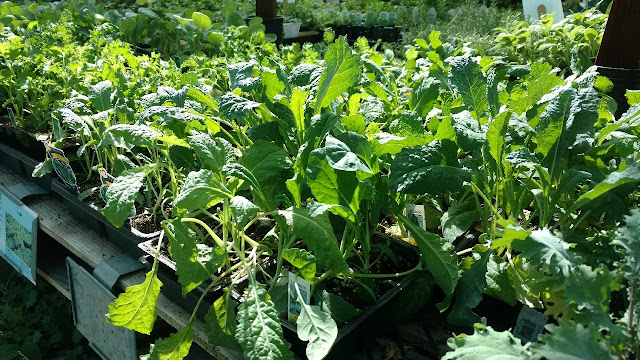 Plant kale and other leafy greens now — not tomatoes. Remember to protect tender seedlings. (Photo: Debbie Arrington)

After record February heat, chilly nights are coming soon


This is why you don't plant tomatoes in February. It's still winter!

Need a reminder? We're about to get one.

According to the National Weather Service , Sacramento can expect frosty nights coming soon. Rain? That's still a question mark.

But change is in the air, says the weather service, with an "unsettled weather pattern" starting Monday.

After enjoying spring-like temperatures in the high 60s and record warmth only a week ago, Sacramento will see several days in the 50s and more typical February weather. Overnight lows will plunge down into the low 30s with possibilities of frost on Wednesday and Thursday nights – especially in the foothills.

Gusty winds of 20 to 30 mph are expected Monday and, with them, the threat of winter wildfires. Brush is tinder dry. Be careful using power tools outdoors; one spark can start a blaze.

What about rain? A storm system is expected to dust the Sierra with a little fresh snow late Monday and early Tuesday. The foothills may see showers, but Sacramento's chance of rain from that system is estimated at only 5 to 10%, say the forecasters.

If no measurable precipitation falls before Monday, Sacramento will set a record for longest dry streak during what's supposed to be our rainy season. Sunday will tie the current record of 44 consecutive rainless days, set in 1976.

As for frost, protect any tender seedlings or frost-sensitive plants such as succulents. That includes covering new transplants with large water bottles, gallon milk jugs or other clear plastic containers. Leave an opening for plants to breathe.
Find more frost tips here .

This weekend, take the opportunity to deep water, especially citrus, shrubs and perennials. Camellias could really use a drink. This pre-frost irrigation will help plants cope with cold, too.

If you feel the urge to plant something, choose kale or other cool-season greens. Leave the tomatoes indoors where it's warm for at least a few more weeks.