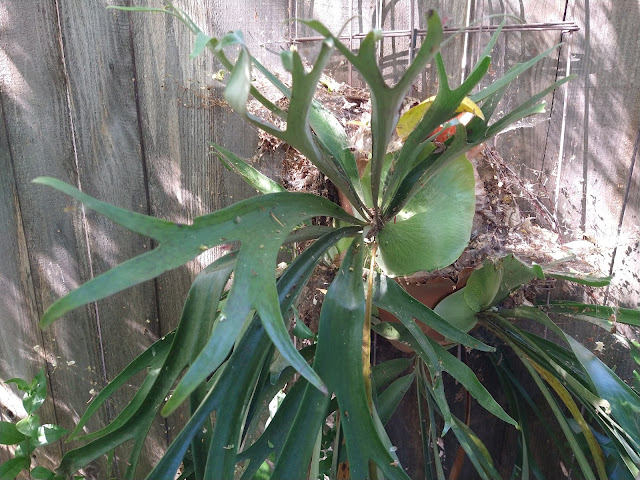 Staghorn ferns are among plants that grow without soil. (Photo: Debbie Arrington)
What kind of living plant needs no soil? Epiphytes!
This large group of mostly tropical plants grow without being attached to the ground. Situated in trees, they usually get their nutrients from decaying leaves and other material that collects among branches. Their moisture comes from rain, mist or fog.
Discover the diversity of these amazing plants during Spring Epi Fest. Hosted by The Secret Garden, Epi Fest will be held 10 a.m. to 5 p.m. April 23 and 24 at the Elk Grove nursery and garden store. Admission is free.
The Secret Garden specializes in epiphytes and will have hundreds on display including epiphyllums, orchids, staghorn ferns, bromeliads, air plants, hoya and more. Tour the store's collection and see how beautiful these plants can grow – even in the greater Sacramento area.
A plant-mounting demonstration and Q&A will be held at noon that Sunday. Throughout the two days, get expert advice on how to keep these plants happy in your home.
During Epi Fest, The Secret Garden will offer 10% off on all plants (including land-loving succulents and cactus). In addition, Epi Fest includes an epiphyllum cutting sale. Often with huge showy flowers, epiphyllum are nicknamed orchid cacti.
The Secret Garden is located at 8450 W. Stockton Blvd., Elk Grove.
Details: https://www.secretgarden-online.com/ .