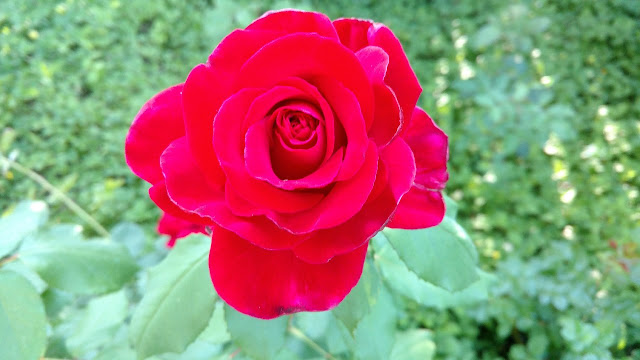 Olympiad is one of the best red roses to grow for use in bouquets. (Photo:
Debbie Arrington)
The rose is overwhelmingly America's pick. Four out of five people say roses are their favorite flowers. Roses make up 84% of all purchased cut flowers – and seven out of every 10 of those are red.
But how do you grow bouquet-worthy blooms at home? Which varieties make the best cut roses? And how do you get them to last longer in the vase?
These are some of the rosy topics discussed by yours truly, master rosarian Debbie Arrington, during this week's "Garden Basics with Farmer Fred" podcast, hosted by Farmer Fred Hoffman.
"Roses are beginning to put on a show throughout most of rose-growing country, especially USDA Zones six through 10," says Hoffman. "What are the best roses to grow that not only look nice in the garden, but do especially well as cut flowers in the house? What are the roses that have outstanding shape and color, but also can last a long time in a vase, and aren't a hassle when it comes to dealing with their prickles, in other words, ones that aren't a thorny mess?"
Debbie suggests more than two dozen varieties that fit that description plus offers tips for keeping those roses looking good, on or off the bush.
Among the best long-stemmed red roses to grow in your own garden: Olympiad, Mister Lincoln and Veterans' Honor.
Prefer pink? Consider Pink Promise, Queen Elizabeth, Friendship, Gentle Giant and Hot Princess.
Want longer stems? Cut lower on the stem (farther away from the bud) – even when deadheading (removing spent blooms). Hybrid tea roses tend to grow to a certain height and stem length. By always cutting long stems (instead of snipping off spent flowers near their base), the bush will continue to grow new stems the same length.
Listen in and learn more: https://gardenbasics.net/episode/195-the-best-roses-for-cut-flowers-786 .
-------------------------------------------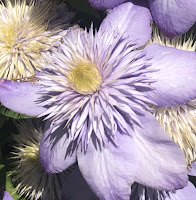 Got a garden surprise to share? It can be a plant, leaf, flower, insect or something else that made you say, "Wow, look at that!" Send your name, city, a brief (2 or 3 sentences) description and a clear digital photograph to sacdigsgardening@gmail.com (note: Thursday's post was missing a letter in the email address; this is the correct one.) Please put Garden Surprise in the subject line. We'll publish them as time allows; anonymous submissions will not be published.