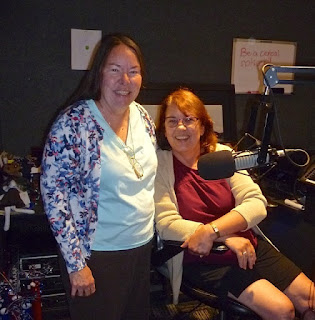 Debbie Arrington and Kathy Morrison will be at Harvest
Day this Saturday. (Photo: Fred Hoffman)
Come visit our booth, get free recipe cards
Among many great things, Harvest Day is a gathering of gardeners. That includes us.
On Saturday, come meet the team behind Sacramento Digs Gardening. Debbie Arrington and Kathy Morrison, the creators of Sacramento's only daily source of gardening information, will be on hand to meet and greet attendees at an information table during Harvest Day, 8 a.m. to 2 p.m. Aug. 3.
We'll talk gardening, answer questions and offer advice. We'll also offer free recipe cards, featuring some of the most popular recipes from the Sac Digs Gardening blog. (Chocolate zucchini bread, anyone?) Look for the Sacramento Digs Gardening banner, then come by and say hello.
Hosted by the Sacramento County master gardeners, Harvest Day is the Sacramento area's largest free gardening educational event of its kind. Dozens of vendors will be on hand along with scores of clubs and gardening experts. (Food trucks, too!) The master gardeners also will have their 2020 Gardening Guide and Calendar on sale. Bring cash or your checkbook.
Attend free workshops. Taste fruit and grapes. Learn new skills. Be a better gardener.
Harvest Day is held annually at the Fair Oaks Horticulture Center in Fair Oaks Park, 11549 Fair Oaks Blvd., Fair Oaks.
Details including a vendor list and workshop times:
http://sacmg.ucanr.edu/Harvest_Day/