Made with fresh corn cut from the cob, these cakes could be topped with butter and syrup for breakfast, or sour cream and salsa for an appetizer or side dish.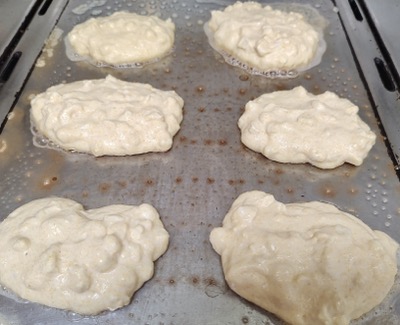 Celebrate fall and the last corn of the season with hearty corn cakes.
These corn cakes are packed with flavor and crunch – thanks to the addition of fresh corn kernels. (Frozen corn will work, too.) One large ear yields about one cup of kernels.
Corn cakes aren't just for breakfast. They also work as a side dish or even an appetizer; make them small and top with salsa and sour cream.
Fresh corn cakes
Makes about 8 corn cakes
Ingredients:
½ cup flour
½ cup corn meal
1 teaspoon baking powder
½ teaspoon baking soda
½ teaspoon salt
½ cup sour cream or plain yogurt
½ cup milk
1 egg
2 tablespoon butter or margarine, melted and cooled
1 cup corn kernels
Butter or margarine for griddle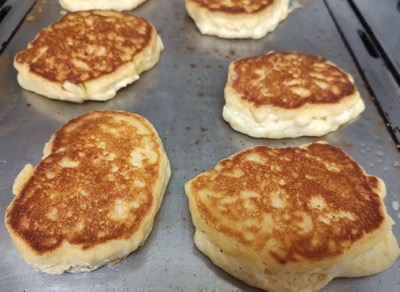 Instructions:
In a large bowl, sift together flour, corn meal, baking powder, baking soda and salt.
In a smaller bowl, mix together sour cream or yogurt, milk and egg.
Add milk-egg mixture to dry ingredients and stir until smooth. Add melted butter or margarine. Fold in corn kernels. Batter will be lumpy.
Heat griddle to 350 degrees F.; melt butter or margarine.
Using a ladle or ½-cup measuring cup, scoop batter on to griddle. Cook until golden brown, turning once (about 3 or 4 minutes per side).
Serve hot with butter or margarine and warmed honey or maple syrup, if desired.
These corn cakes are also good with sour cream and salsa.