In a Relles Florist workshop, pumpkins and succulent plants become fun arrangements.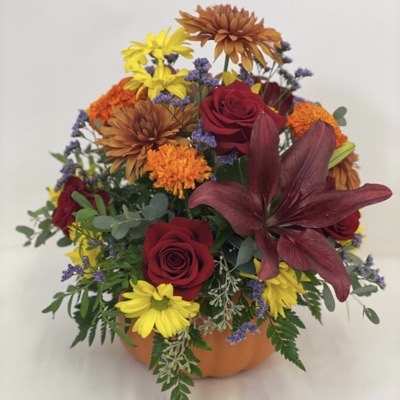 Here's a holiday craft that will keep you smiling long past Halloween: Turn a pumpkin into a succulent garden. Or use a pumpkin as a bowl for a vibrant flower arrangement – a perfect centerpiece for fall gatherings.
The experts at Relles Florist will show you how. At 10 a.m. Saturday, Oct. 29, Relles Florist will host a DIY workshop on pumpkin-based floral crafts.
"Participants will be learning how to make an arrangement in a real pumpkin!" say the hosts. "Participants have the choice between designing a succulent garden or a floral arrangement in their pumpkins."
All materials (including the pumpkin and flowers or plants) are included. Fee is $50. Children may attend but are limited to one child per adult.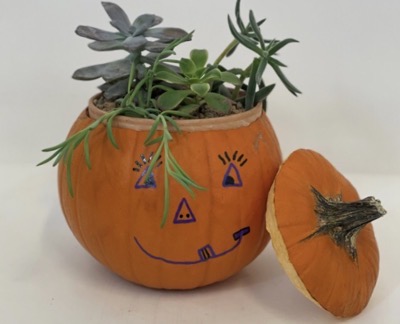 Space is limited, so sign up today. Relles Florist is located at 2400 J St. in Midtown Sacramento.
To register, call 916-441-1478. For any
questions, please contact Colby Relles at sales@rellesflorist.com.
Details: www.rellesflorist.com.
-- Debbie Arrington