This colorful, flavorful salad combines vegetables from late summer harvests with the first potatoes and radishes of fall. Eggs boost the protein content.
Early fall is a time of harvest celebrations throughout southern France – and Northern California, too. It's when a bounty of fresh vegetables are still available before colder months ahead.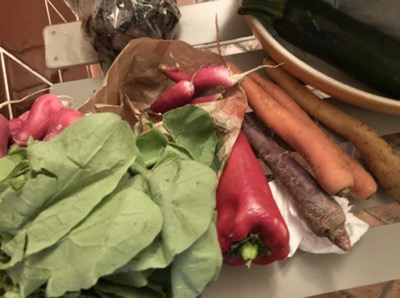 A trip to Provence – and its famous farmers markets – inspired this colorful, flavorful salad. The same ingredients also can be found in Sacramento-area markets. (After all, we share very similar Mediterranean climates and grow many of the same crops.)
With an abundance of textures and tastes, this salad makes the most of late-season summer vegetables (the last of the fresh tomatoes, green beans, red pepper and zucchini) and combines them with the first potatoes and radishes of fall. Garbanzo beans, Mediterranean-style black olives and hard-boiled eggs add more flavor and substance.
A lemon vinaigrette seasoned with herbs de Provence ties it all together. Herbs de Provence is a mix of dried herbs typical of southern France (and Sacramento): Oregano, savory, marjoram, rosemary, thyme plus lavender (what really gives it that Provençal accent).
Haricot verts – skinny French green beans – are perfect for this salad, but other varieties of green beans will work, too. If beans are small enough, use this blanching method to preserve their crispness and bright green color: Wash, string and trim beans. Place in a large bowl. Pour boiling water over beans. Let sit for 5 to 6 minutes. Add ice to cool water. Let sit another minute or two, then drain.
Provençal salad with lemon vinaigrette
Serves 4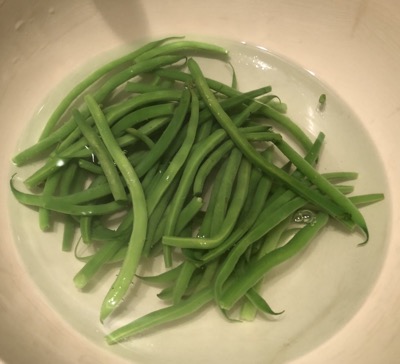 Ingredients:
1 cup green beans (preferably small haricot verts)
6 cups lettuce (preferably loose leaf), torn into pieces
1 carrot, grated
8 fingerling or baby potatoes, boiled until tender and cut into 1-inch pieces
1 beet (roasted or boiled), cut into 1-inch pieces
¼ cup cooked garbanzo beans
¼ cup Mediterranean-style black olives
4 radishes (preferably French breakfast), thinly sliced
1 small zucchini, thinly sliced
1 large or 4 small tomatoes, chopped or quartered
½ red bell pepper, chopped
4 eggs, hard boiled and halved
Lemon vinaigrette (recipe follows)
Instructions:
Blanch green beans. Set aside and let cool.
Cover serving platter with torn lettuce. Sprinkle grated carrot over lettuce.
Arrange on top of lettuce bed the blanched green beans, chunks of boiled potato, the beet pieces, garbanzo beans, olives, radishes, zucchini, tomato, red pepper and eggs.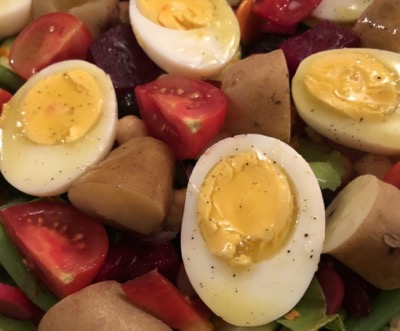 Make lemon vinaigrette. Drizzle over salad. Serve immediately.
Lemon vinaigrette
Makes about ½ cup
Ingredients:
Juice of 1 lemon
1/3 cup extra virgin olive oil
½ teaspoon herbs de Provence
¼ teaspoon sugar
Salt and pepper to taste
Instructions:
Put lemon juice, oil, herbs, sugar, salt and pepper in a bowl. Whisk until combined.