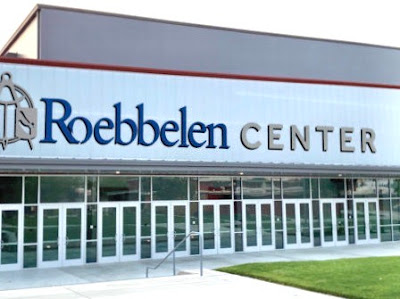 The Roebbelen Center @the Grounds will host the
Tri-County Home and Garden Show Aug. 19-21.
(Photo courtesy @the Grounds)
Are you ready for a brand new home and garden show?
Tri-County Home and Garden Show makes its debut Friday through Sunday, Aug. 19-21, at the new Roebbelen Center @the Grounds (formerly the Placer County Fairgrounds) in Roseville.
Serving Sacramento, Placer and El Dorado counties, the Tri-County show will feature more than 300 vendors in air-conditioned comfort in the new 160,000-square-foot events center.
This show is the creation of promoters Julie J. Geistlinger and Otis Webb, who also own the long-running Fresno Home & Garden Show. In 2012, the Fresno show was the largest in the state. Many of their vendors signed up to take part in the new Tri-County event.
This weekend, free seminars will focus on gardening, kitchen renovation and solar upgrades. Topping the garden line-up are two talks by The Plant Lady, Marlene Simon: "Garden Myth or Rooted in Science?" (11 a.m. Saturday); and "Water-Wise Mediterranean Gardening" (12:30 p.m. Saturday). For a seminar schedule, click here: https://tri-countyhomegardenshow.com/home-garden-seminars .
Several local garden clubs and organizations will be taking part including: the Sacramento chapters of the American Bonsai Association and the American Fuchsia Society; Sacramento Orchid Society; California Master Beekeeper Program; and the UC Cooperative Extension Master Gardeners of Placer County.
Meet scores of licensed contractors and other home improvement pros. A Maker's Market will feature hand-crafted goods. The Pet Expo will be packed with food, toys, treats and gifts for furry friends (please leave pets at home; no dogs allowed except service animals). The Place of Taste will offer lots of free food samples. Thirsty? The Cocktail Corner will have refreshing cold adult beverages.
Hours are noon to 8 p.m. Friday and 10 a.m. to 5 p.m Saturday and Sunday. Roebbelen Center is located at 700 Event Center Drive, Roseville.
Admission is $10 general; children age 12 and under admitted free with adult. Senior admission (age 60 and up) is $5. Several discount offers are also available on the event's website: www.tri-countyhomegardenshow.com.