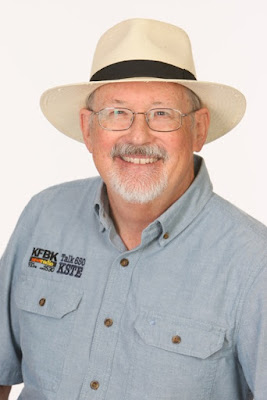 "Farmer Fred" Hoffman is on the air every Sunday.
(Photo courtesy Fred Hoffman)
Hear new blog's creators talk local gardening and coping with smoke
Listen to Sacramento Digs Gardening co-creators Debbie Arrington and Kathy Morrison on the radio Sunday as they join host Farmer Fred Hoffman on his weekly gardening shows.
They'll talk about this new gardening resource for the greater Sacramento area (including a daily gardening e-newsletter) as well as how to cope with the perils of this August: Ash, smoke and heat.
Call in with questions, too. Farmer Fred's broadcast starts with "The KBFK Gardening Show," (1530 AM/93.1 FM KFBK) from 8 to 10 a.m., followed by "Get Growing" (Talk 650 KSTE) from 10 a.m. to noon.
Remember: All gardening is local. Support local gardening news.