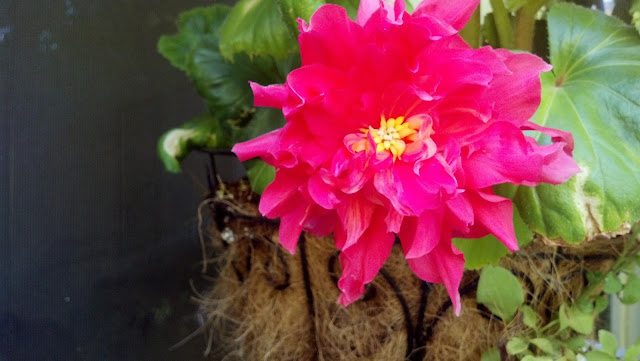 Feed your begonias now for more late summer and fall blooms. (Photo: Debbie Arrington)
Enjoy end of summer while focusing on fall
Mid-August garden chores focus on rejuvenation. Your fall garden starts now, but you still want to enjoy the final long days of summer.
Here's how to help your landscape get ready for autumn (and look good during the last of the summer heat):
* Deep water plants, especially large shrubs and trees. Check the soil visually -- with a long screwdriver, trowel or soil probe -- to make sure moisture is reaching 6 inches deep or more.
* Always water before feeding plants, even with liquid fertilizers. Roots need moisture to pick up nutrients. Otherwise, added fertilizer may do more harm than good.
* Camellia leaves looking a little yellow? Feed them some chelated iron. That goes for azaleas and gardenias, too.
* Cut off spent blooms from roses, then give them a boost of fertilizer. Roses will rebloom about six to eight weeks after deadheading.
* Pinch off dead flowers from perennials and annuals to lengthen their summer bloom and tidy up garden beds.
* Feed begonias, fuchsias, annuals and container plants to prompt another round of flowers.
* Fertilize fall-blooming perennials, too. Chrysanthemums can be fed until the buds start to open.
What to plant now:
* Indoors, start seedlings for fall vegetable planting, including bunching onion, cabbage, broccoli, cauliflower, kale, radicchio and lettuce.
* Sow seeds of perennials in pots for fall planting including yarrow, coneflower and salvia.
* In the garden, direct seed beets, carrots, leaf lettuce and turnips. Plant potatoes.