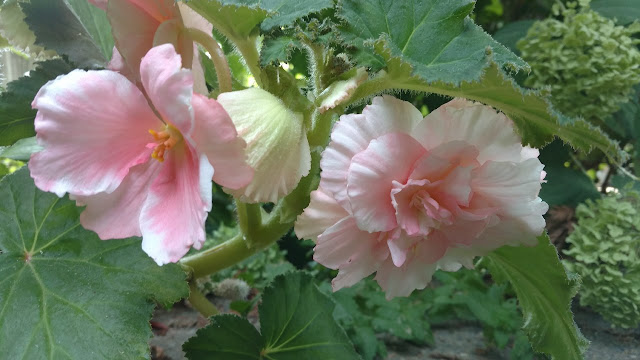 Tuberous begonias are beautiful additions to shade gardens. (Photos: Debbie Arrington)



Workshop focuses on the brighter side of planting shady yards
We love our trees, but sometimes fret that their leafy branches work too well in blocking the sun. What can be grown in all that shade?
To the rescue come the UCCE Master Gardeners of El Dorado County. On Saturday, Aug. 25, their free workshop, "Shade Gardening," will enlighten gardeners on the joys of plants that thrive in the shade.
As Master Gardener Susan Corey-McAlpine writes in the group's newsletter, "There is possibly no more perfect gardening activity for these hot summer afternoons than planning a shade garden, a haven of private coolness."
She notes that the amount of sun exposure a site receives determines what plants can grow there. Full shade is determined as getting less than 1 hour of sun daily, while part shade is 1 to 2 hours of sun exposure daily. Part sun is 4 to 5 hours daily, and full sun is more than 6 hours daily.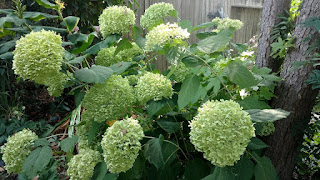 Hydrangeas such as this Incrediball variety
are great for shady areas.
In addition to Corey-McAlpine, the workshop will be conducted by Master Gardeners Merry Campbell, who chairs the Shade Garden at the Sherwood Demonstration Garden, and EJ Kipping.
They will cover topics such as soil content, shade plants with color, and the special attention needed for planting under oaks.
The workshop runs from 9 a.m. to noon at the Government Center, Building C Hearing Room,  2850 Fairlane Ct., Placerville. No advance registration is required.
For more information on the El Dorado Master Gardeners' programs: 530-621-5512 or
mgeldorado.ucanr.edu
-- Kathy Morrison