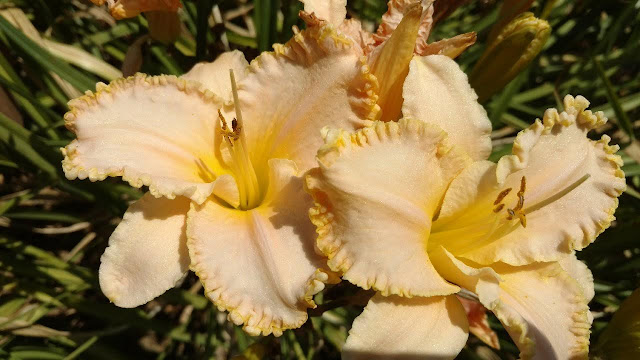 Divide your daylilies now for even more beautiful blooms next year. (Photo: Debbie Arrington)
Fall starts on a warm note in Sacramento; that's great for planting
Happy new season! When temperatures are still pushing into the 90s, it may still feel more like summer than fall. Nights are still comfortably in the 50s and soil temperature stays warm, too.
That makes late September ideal for planting in Sacramento. That includes transplanting shrubs, trees or perennials or starting a cool weather vegetable garden.
Need some specifics?
* In the vegetable garden, plant onions, lettuce, peas, radishes, turnips, beets, carrots, bok choy, spinach and potatoes directly into that warm soil.
* Transplant cabbage, broccoli, kale, Brussels sprouts, cauliflower and lettuce seedlings.
* Sow seeds of California poppies, clarkia and African daisies.
* Transplant cool-weather annuals such as pansies, violas, fairy primroses, calendulas, stocks and snapdragons.
* Divide and replant bulbs, rhizomes and perennials.
* Dig up and divide daylilies as they complete their bloom cycle.
* Divide and transplant peonies that have become overcrowded. Replant with "eyes" about an inch below the soil surface.
* Late September is ideal for sowing a new lawn or re-seeding bare spots.