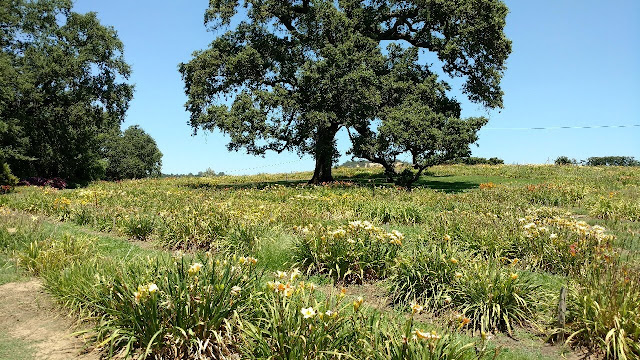 Hundreds of types of daylilies surround centuries-old valley oaks at Amador Flower Farm. (Photos: Debbie Arrington)
Weekend event features free corn and hay bale mazes, pumpkins, tours and lots of daylilies
During Farm to Fork Week, visit a farm dedicated to flowers.

With free tram tours, mazes and more, Amador Flower Farm hosts its annual Fall Fun Days Festival, 9 a.m. to 4 p.m. Saturday and Sunday, Sept. 29 and 30. Admission and parking are free.
Nestled in Amador wine country, the flower farm is a destination nursery, featuring more than 1,200 varieties of daylilies. Growing in long rows, the flowers fill vast fields over the rolling hillsides and around massive valley oaks.
Demonstration gardens feature many other kinds of plants suited to Sacramento and foothill landscapes. Picnic areas invite visitors to relax and enjoy the wine country vistas.

During Fun Days, the farm starts its fall holiday season with a hay bale maze for little kids, a corn maze for kids of all ages and an amazing assortment of pumpkins. Youngsters also will enjoy visiting with the farm's baby animals.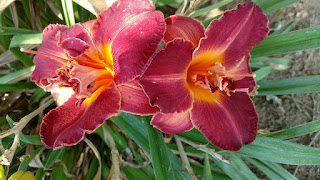 This beauty is among the many varieties of daylilies available.

For gardeners, there will be plenty of tips on growing daylilies (and bargains, too). October is an excellent time to divide and plant these easy-care, drought-tolerant perennials. Experts will be on hand to offer advice on fall gardening.

Besides acres of flowers, the farm features a full nursery and garden gift shop.
About 45 minutes from Sacramento, Amador Flower Farm is located at 22001 Shenandoah School Road, Plymouth. For details and directions:
www.amadorflowerfarm.com
, 209-245-6648.