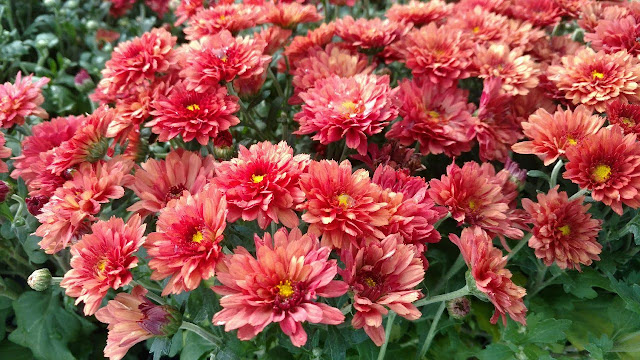 Fall gardening is in full flower at the annual Shepard Center fall sale. (Photo: Debbie Arrington)

Shepard Center hosts annual fall sale featuring its many clubs
Get into the spirit of fall gardening – and perhaps find a new hobby – at this weekend's Shepard Garden and Arts Center annual fall sale.
Set for 10 a.m. to 4 p.m. Saturday and Sunday, Oct. 6 and 7, this huge event brings together the many garden, arts and other organizations that call the center home. Located at 3330 McKinley Blvd. in McKinley Park, Shepard Center acts as Sacramento's clubhouse for these hobby-oriented groups, devoted to the pursuit of knowledge, quality leisure time and beautiful gardens.
Each club has an opportunity to sell items from its members. The assortment features books, plants, supplies, specialty items, handmade gifts and more. Proceeds support the clubs as well as the center.
It's also an excellent opportunity to shop for a new hobby, meet people and get advice from local experts. Need help with an African violet? Interested in perennials? This is the place to find what you need.
Also among the groups with items for sale will be the UCCE Master Gardeners of Sacramento County, who will have specialty bulbs, specimen forcing kits and the 2019 calendar available for purchase.