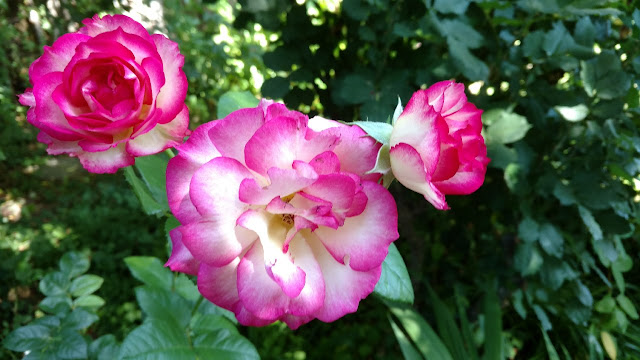 See new varieties of roses such as Miss Congeniality at the Sierra Foothills Rose Society rose show. (Photos: Debbie Arrington)
Sierra Foothills Rose Society hosts 55th annual show at Folsom Green Acres
This beautiful fall weather brings out the best in many flowers, particularly roses. Warm days coax out one last flourish of big blooms. Cool nights kiss the petals, making reds and oranges seem more intense.

See locally grown roses in all their beauty at the 55th annual Sierra Foothills Rose Society rose show, from noon to 5 p.m. Saturday, Oct. 20.

Over the years, this popular fall show has moved around as the Roseville-based club brought roses and the art of rose exhibiting to the public. A decade ago, the show attracted hundreds of shoppers who stopped to smell the roses at the Sunrise Mall in Citrus Heights. For several years, the show was held outdoors at Bushnell Gardens in Granite Bay.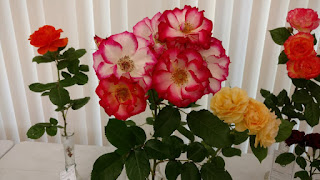 Betty Boop floribunda stands out at this show.
Expect to see
Betty
at the Sierra Foothills rose show as well.

It's now found a home at Green Acres Nursery & Supply's Folsom store, 205 Serpa Way, Folsom. This venue has proved to be an excellent setting. Gardeners can admire the roses and get expert advice while also shopping the nursery.

Anyone can enter home-grown roses in this show, which includes novice and most fragrant categories. Entries will be accepted from 7 to 10 a.m.
In addition to cut flowers, the show also features photography and arrangements.
Details:
www.sactrose.org
.
-----
And don't forget to check out the Sacramento Digs Gardening calendar. Click
here
to find out about the many gardening events in the Sacramento region.