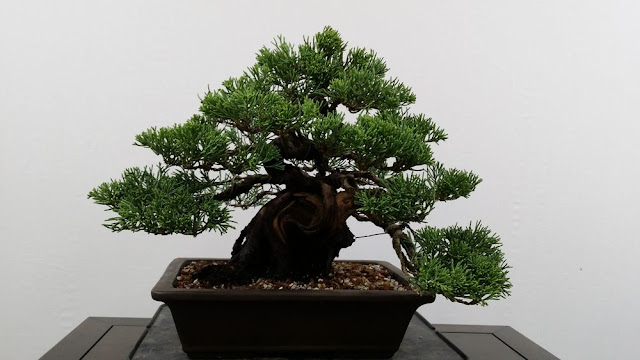 This bonsai is from the collection of local bonsai expert Ron Anderson, who will among the exhibitors and vendors at the convention. (Photo courtesy Ron Anderson)
Golden State convention includes huge show, vendor sale
The wide world of little trees comes to Sacramento this week as local bonsai clubs host a major event.
The 41st convention of the Golden State Bonsai Federation will be held at McClellan Conference Center, Wednesday through Sunday. The complete schedule of workshops, seminars, field trips and more can be found here:
www.gsbfconvention.org

With the theme "Creativity Taking Flight," the convention features the work of modern bonsai master Yasuo Mitsuya and his students. Other headliners include Suthin Sukosolvisit and Bjorn Bjorholm.
While there are charges for workshops and other special events, the convention's huge show and marketplace will be open free to the public from 8 a.m. to 5 p.m. Friday and Saturday.

See scores of bonsai as well as get everything you need to make your own little tree in a pot. The conference center is located at 5411 Luce Ave. in McClellan Park.

Sacramento has long been a bonsai center with four clubs devoted to this gardening specialty. Founded in 1946, the Sacramento Bonsai Club is the nation's oldest active club dedicated to bonsai.