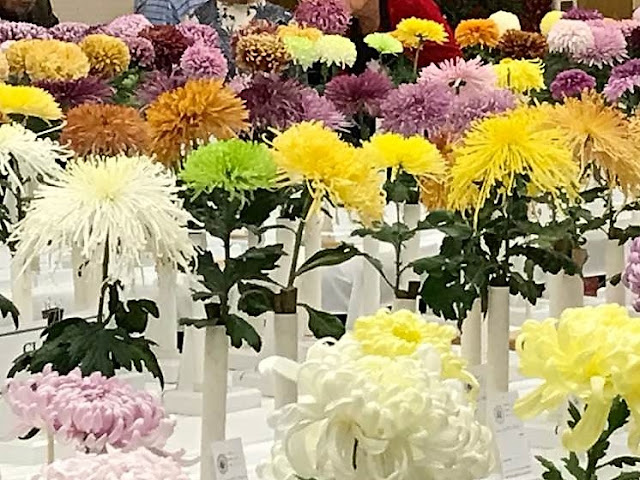 These spectacular blooms were on display at the 2017 Sacramento Chrysanthemum Show. Expect this year's display to be equally impressive, if not more so. (Photo courtesy Sharon Peterson)
Sacramento Chrysanthemum Society hosts 71st annual show and sale
Mums the word this weekend in Sacramento as this favorite fall flower takes the spotlight.
See hundreds at their best (and biggest) at the 71st annual Sacramento Chrysanthemum Show, Nov. 3 and 4 at the Shepard Garden and Arts Center, 3330 McKinley Blvd., Sacramento. Show and sale hours are 1 to 4 p.m. Saturday, 10 a.m. to 3 p.m. Sunday. Admission is free.
Recent warm weather has brought out colorful blooms. Show organizers expect impressive, crowd-pleasing displays to live up to this year's theme, "The Greatest Show on Earth." Artistic arrangements and displays will have circus motifs.
Presented by the Sacramento Chrysanthemum Society, this show ranks among Sacramento's oldest continuous floral traditions with exhibition blooms that rival any in the nation. The size, variety and sheer numbers make for an amazing display.
Take some home, too. While supply lasts, plants and flower arrangements will be available for sale.
Details and directions:
www.sgaac.org
Check out all the other gardening activities in the region in our
Garden Calendar
.