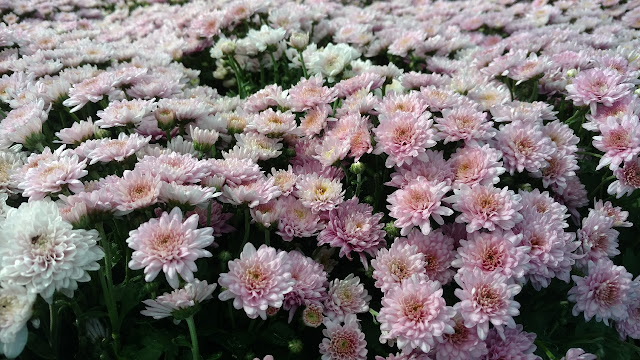 Add instant color with chrysanthemums, November's official flower. (Photos: Debbie Arrington)
Unusual weather allows for more transplanting success

What's normal for November? It sure isn't 85-degree days.

Our prolonged Indian summer continues to bring unusually warm (and dry) days, flirting with record highs for this month. (Sacramento's all-time November high is 87 degrees.)

What's normal? According to the National Weather Service, about 71 degrees for this week, then it quickly gets colder. Sacramento's average high for November is 64 degrees.

Instead, the 10-day forecast calls for a string of more afternoons in the 80s and high 70s with nights in the low 50s.

By Monday, overnight lows will be dipping down regularly into the 40s, which is normal. November's average low is 43 degrees.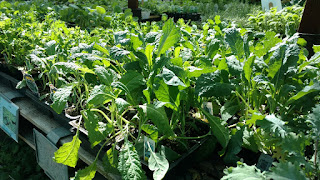 Transplant kale and other cool-weather vegetables.
What does this mean for gardeners? The faster you get transplants in the ground, the better. Those chilly nights will start dropping soil temperature. Warm soil helps roots develop and get plants established -- the key to garden success.

Right now, many plants are enjoying this continued warmth. Summer bloomers such as begonias, roses and ginger are continuing to push out flowers.

Remember to water those transplants. Our weather continues to be drier than normal, too. October's usual 1 inch of rainfall never materialized. November averages about 2 inches.

This warm weather is also bringing out mosquitoes. Be on the alert and empty any standing water that may have accumulated in saucers under pots. Wear long sleeves and long pants when working in the garden in late afternoon and evening, when the mosquitoes are most active.