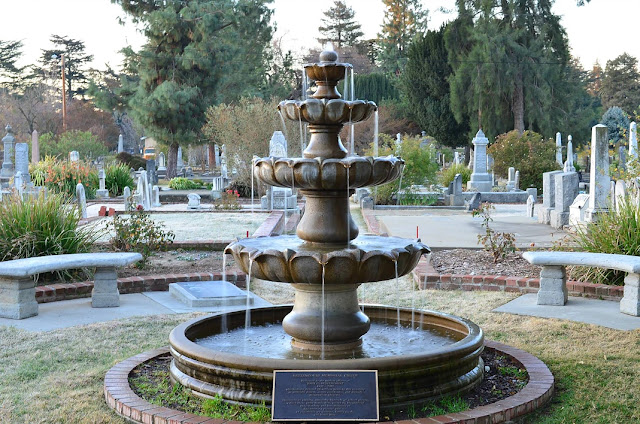 Sacramento's role in World War II will be explored in a tour of the Historic City Cemetery on Sunday. (Photo courtesy Old City Cemetery Committee)
Historic City Cemetery celebrates local heroes, war effort
This landmark is best known for Sacramento's pioneers, but it also holds a wealth of more contemporary history.

Commemorate Veterans Day with a special tour of the Historic City Cemetery, focusing on local men and women who served in World War II.

At 11 a.m. Sunday, "Veterans of World War II" will recount the personal stories behind these local heroes. Special guest James Scott, co-author of "World War II Sacramento," will help put Sacramento's war effort in perspective. Sacramento was home to military bases as well as important agricultural and manufacturing industries.

This free guided tour starts at the cemetery's main gate, 1000 Broadway, Sacramento. Free street parking is available. This is a walking tour; wear shoes that can handle uneven paths, including gravel and lawn.

Besides paying respects to these veterans, the tour also is a chance to see the cemetery's famous gardens with brilliant fall foliage and late-blooming flowers.